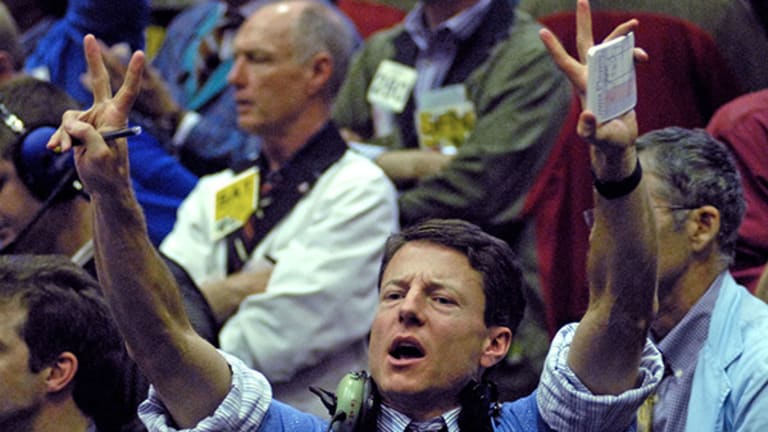 Get Ready for Stocks to Move Higher Thursday
The S&P 500 is poised for a 30-plus point jump higher on Thursday after the index made a minor break below the 2102 level on Wednesdsay.
The S&P 500undefined made a minor break below 2102 level on Wednesday, which we had been watching as a key support level. 
There is now a "cautionary" box on the chart down to the 2094 level instructing investors to play this a little safer and to give the bulls just a little benefit of the doubt, since, after all, this is still a long-term bull market.
What this now means is that the market is setting up for a potential gap higher on Thursday. From where the S&P 500 is now, there should be another 30-plus point move higher. As long as the S&P 500 holds Wednesday's low and does not break down below 2094, those 30-plus points likely will take the S&P 500 to 2140 by Friday.
If, however, the S&P 500 breaks down on Thursday, the first target is 2079. Follow-through below that support level will take the index down to 2000-2020.
So, with Wednesday's pullback, which really went deeper than it should have, the question is whether the bulls can resurrect our expected pattern into Thursday, or whether the pattern will fail and suggest that there still could be a top in place. 
See chart illustrating the wave count on the SPX.
This article is commentary by an independent contributor. At the time of publication, the author held no positions in the stocks mentioned.