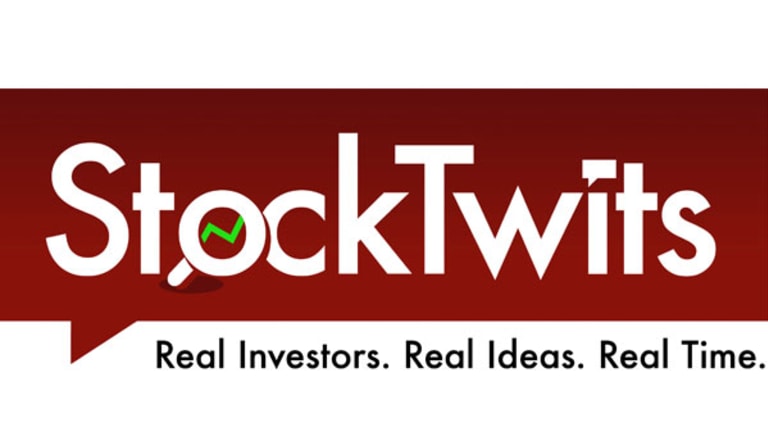 NEW YORK (TheStreet) --It's heatmap time.
One quick look at the StockTwits Social Heatmap at today's close shows you all you need to know about today's action: a lot of stocks took some serious heat.
The names haven't changed much from last week. Many of the stocks that were getting killed last week continued to test the resolve of the most committed bulls today.
LinkedIn (LNKD) trended on StockTwits this afternoon as it traded to its lowest levels in over a year.
$LNKD --- 260 ---> 160 in 7 months. Lol. 160 here, if breaks, wooptidoo~~~ http://stks.co/s0BT9

-- Becky Hiu (@BeckyHiu) Apr. 7 at 12:17 PM
Splunk
(SPLK) - Get Splunk Inc. Report
sunk further. After filling one "gap" from November, chartists are starting to set their sites on another "gap" from last summer:
Anyone remember when $SPLK had that "earnings GAP UP" just one month ago? Cut in half since then! http://stks.co/j0TTF

-- Trader Stewie (@traderstewie) Apr. 7 at 12:25 PM
In spite of some of the nasty wreckage, sentiment on the StockTwits S&P 500 (SPY) - Get SPDR S&P 500 ETF Trust Report stream -- arguably the broadest and best measure of real-time investor sentiment -- seems to being hanging tough, though shaded to the bears' advantage:
But beware. Anecdotally, Josh Brown (@reformedbroker) points out something to pay attention to on the periphery that could cause some sentiment whiplash and gin up volatility:
Should the S&P and Dow Jones follow the Nasdaq and Russell lower, I expect the commentary to grow even more cacophonous and panicked. The media has been starved of a scare for a long time now, they're ready to seize upon virtually anything to have an excuse to sound the alarm. Just witness the Flash Boys hysteria of last week for an example of this desperation.
From: Perspective
Keep on your toes out there. Is there another V-Bottom just around the corner? Or are stocks taunting us with last chance opportunities to lighten up?
With earnings season about to get underway, be prepared for either possibility.
At the time of publication, the author held no positions in any of the stocks mentioned.
This article represents the opinion of a contributor and not necessarily that of TheStreet or its editorial staff.