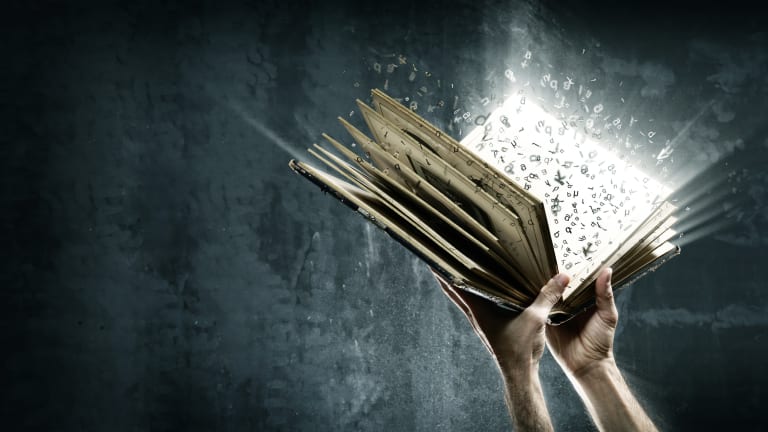 You Are Forgetting This Commonsense Investing Wisdom
Stocks, by and large, do get cheaper when they go lower. TheStreet's Jim Cramer dives into some investing wisdom you need to know about, now.
Stocks, by and large, do get cheaper when they go lower. I know that sounds oxymoronic as in, no kidding, but I think this commonsense wisdom it too often avoided when analyzing stocks. It often defines various days and yet it is a philosophy that eludes so many as it did today.
Now, I don't want to say I patented the term, because it is pretty darned generic, but I came across it today in a fabulous report by a firm called Moffett-Nathanson recommending the stock of the parent company of CNBC, Comcast (CMCSA) - Get Free Report .
Not that long ago, in what was a pretty prescient moment, Moffett-Nathanson downgraded the stock of Comcast, saying basically it had run too far too fast considering the challenges in media.
Today, more than 10% later, they upgraded it -- just, I should add, when everyone is now turning on it, saying the challenges facing Comcast -- cord cutting, decline in video ads and the like -- are now reflected in the stock price because the forces working against the company amount to headwinds and not anything cataclysmic.
Just as they were early in the downgrade, they are early in the upgrade, as the stock still has no traction. But the point should not be lost on us, especially on a day when Apple (AAPL) - Get Free Reportlaunched its new phone.
Now, 10 years after the first iPhone, I am amazed that the most pressing thing on peoples' minds that I have heard in the last 24 hours is "will you upgrade?" I have not heard, "how outrageous, $1000." I have not heard, "I want to try it first." I haven't even heard, "nah, I just bought the seven." I am hearing either "yes, I will upgrade, or I hope someone will buy it for me," or, "yeah, probably, I love those new features."
That's incredible. That's what I call consumer product amore, the most loved device I have ever heard of.
Get Your First Look at the Futuristic Apple iPhone X
Yet the stock of Apple had plunged from $131 in the summer of 2015 to $92 in May of 2015, when Tim Cook came on Mad Money to remind people that his company was being prematurely buried by the stock market. There was no obituary. There was a product transition and it went amazingly, as we should have expected given the most awesome customer satisfaction number in history
In short, it was a stock that got cheaper as it went down.
Now, in truth the market is littered with stocks that got cheaper when they went down. Caterpillar (CAT) - Get Free Report management held an analyst meeting today and the stock price took out $120. Eighteen months ago the stock stood at $60 as analysts piled on and downgraded this amazing American company, arguably the best capital equipment manager in the world. You know what? The stock got cheaper as it went down.
At any given time, if you see merchandise, and it is merchandise, that is being marked down falsely, you must see that as an opportunity.
For example, right now, right here, the stock of United Technologies (UTX) - Get Free Report has plummeted from $120 to $110. Why? Because it is making a logical stock and cash acquisition of a company, Rockwell Collins (ROC) , that makes key airline parts, just like it does. It's a deal I was urging before it happened and here it is, at a price that's a little steep, just like the stock of Goodrich which it bought six years ago to broaden its plane part portfolio. Then it was wheels, brakes and landing gear. This time, with Rockwell Collins, it's all sorts of electronics as well as seating and many other parts. Last time it was $18 billion. This time it's $23 billion. Last time the stock lost about 10 points. This time it's lost about ten points.
Go back and look at the stock. It was the beginning of a sustained move that has brought the stock from $68 to $109 where it is today.
Back then United Technologies announced that earnings estimates would remain unchanged, that business was strong and the deal would ultimately be accretive. We got pretty much the same statement this time except earnings are a little bit better and the accretion a little more visible.
So I have a theory of what has happened to the stock. As it has come down it has gotten cheaper. I know, again, it seems so simple. And I think we will look back and not even know you got the decline.
But because there is a decline, investors run from the stock, not toward it as if it, indeed, has gotten more expensive.
Sometimes stocks get cheaper for entirely the wrong reasons. A little more than a year and a half ago we brought on the management of Marriott Vacations Worldwide VAC because the stock had been hammered mercilessly from $91 down to the fifties. Why? Because of how strong AirBNB was. The competition. Well it turns out that it was totally faux competition. Marriott's time share business is sold as an investment and a cheaper way to experience travel. The stock has since doubled.
Last month the stock of Home Depot (HD) - Get Free Report fell from $153 to $144 because Amazon (AMZN) - Get Free Report announced it would tie up with a moribund Sears (SHLD) to sell appliances. Today it's at $160. Sure we got horrendous storms that helped business. But, more important, Sears-Amazon isn't going to hurt its business.
We see this all of the time. Amazon's supposed to kill every retailer. But is the iconic Macy's (M) - Get Free Report destroyed by it? Sure it's business has been hurt. They would be the first to admit it. But two years ago I heard a fund manager recommend the stock of the company at $70 at the Delivering Alpha conference CNBC and Institutional Investor ran today. That same manager, who was so big in the stock, based on its prospects and its real estate, today says that he's sold it all and that it will have a lot of trouble prospering as a public company.
Wait a second. Now Macy's is at $22. Business is bad but not $22 bad. And with a new CEO Jeff Gennette who gets what has to be done, and a dividend that gives the stock a 6.77% yield, I'm willing to go with merchandise that's been marked down from $70 two years ago.
Now not every stock that goes down gets cheaper. Macy's didn't reflect the decline in the value of its retail business at $60, $50, $40, or $30. I think it does at $22 especially after seeing that Nordstrom (JWN) - Get Free Report looks likely to get funding for its attempt at going private.
The stock of General Electric (GE) - Get Free Report , one of the worst investments my charitable trust has ever made, may not be bottoming if the company can't pay the current dividend. But the company, which once had made a steadfast commitment to it, now only says it's an important priority. That means if the company cuts it, the stock will get cheaper still. Nevertheless that's understandable. The business is deteriorating, steadily, and until the ship is righted, as I think is the case with Macy's, the stock will not be cheap even as I think to sell it here may be too late.
Nevertheless we can't let a couple of weak companies with losing prospects get in the way of what is a machine that often creates values we sniff at because they seem too dangerous, when all they really are, is out of fashion for that very moment even as the business is more than good enough to justify the purchase of the stock right here. So, remember, while there may not be that many bargains out there at a given time, when they are given to you, kick the tires. You may have something that's perceived as a lemon but is really a different kind of yellow: Gold.
Cramer talks General Electric. 
Don't miss these top stories on TheStreet: