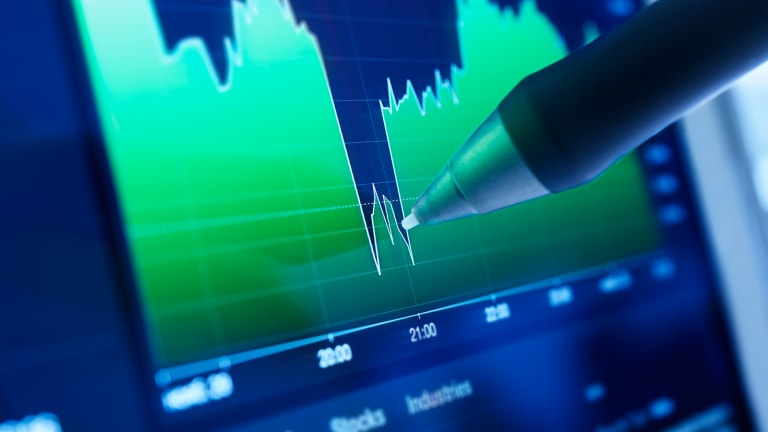 Stock Market's Current Rally Could End Soon -- Here's Why
Major indices continue to make gains, but investors need to keep an eye on crucial resistance levels that could prove difficult to overcome.
The stock market continues to push higher in its rally after the major indices put in a bottom last month off the key 2009 support lines, as noted in this article. After a decent run, some indices are not far from their 2015 resistance levels.
After Federal Reserve policymakers left interest rates unchanged at their meeting Wednesday but set the stage for a December rate hike, the banks stocks at last joined the party, breaking out of a base to the upside. The banks will do better in a rising rate environment to a point, and the KBW Bank Index closed up 3.5% for the session.
Let's take a look at the daily chart of the KBW Bank Index:
Chart composed by The Informed Trader; courtesy of Stockcharts
The bank stocks have a significant weighting in the S&P 500. After a period of underperforming the market off the recent lows, they look likely to participate in the near term especially if the Fed follows through and lifts rates in December. 
Next, lets turn our focus to the S&P 500 itself. After breaking out of a double bottom pattern, the index continues to ascend. We would expect some resistance up in the 2100-2135 region, the previous high area that held for the duration of 2015. Also the daily relative strength index is approaching the overbought 70-plus region where moves often stall after an extended run.
Here's the daily chart of the S&P 500:
Chart composed by The Informed Trader; courtesy of Stockcharts
Next, lets turn our attention to the Nasdaq, which also broke out of a double bottom pattern that measures up to/near the 5200-5225 area. This is where resistance from the July high comes into play.
Here's the daily chart of the Nasdaq:
Chart composed by The Informed Trader; courtesy of Stockcharts
Some of the technology stocks that have big weightings in the Nasdaq have been doing well after earnings, including Apple on Wednesday and Google, Amazon and Microsoft over the past week. Support on the index comes in near the 5000 level, a gap that likely served to trap some unsuspecting bearish investors.
In sum, most of the major indices still have some room to run before they get back near the 2015 highs area. Expect the bearish to put up a fight as these indices approach those resistance levels, especially given that some of the charts are approaching the 70 RSI region on this overall move.
This article is commentary by an independent contributor. At the time of publication, the author held no positions in the stocks mentioned.