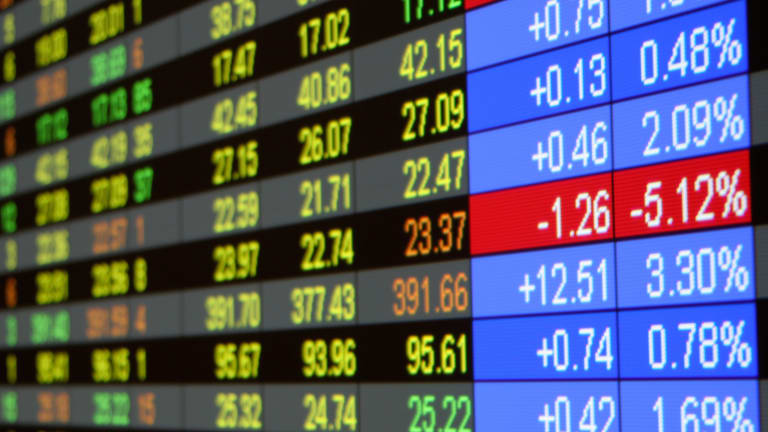 Stock Market Risk Is at All-Time High and Nobody Is Noticing
As the stock indexes continue trading near all-time highs, there are many cracks under the surface.
NEW YORK (TheStreet) -- Stocks sold off on Friday ahead of the long Memorial Day weekend. The DJIA fell 53.72 points to close at 18,232.02 while the S&P 500 lost 4.76 to finish at 2,126.06. The Nasdaq lost 1.43 to finish at 5,089.36 and the Russell 2000 lost 4.51 to close at 1,252.22.
The S&P 500 Trust Series ETF (SPY) - Get Report volume set a new 2015 low, trading almost 54 million shares.
To put this in context, the Friday before the Memorial Day weekend 2014, the SPY volume traded over 61 million shares. The chart below will show how volume has continued to deteriorate on a daily basis during the month of May.
As the indexes continue to set new all-time highs, we are not receiving confirmation that many buyers are participating in this stock market because volume is low. Traders and investors are not cautious on this stock market. They do not understand the amount of risk at these all-time highs nor have a proper risk management process.
On Friday, Janet Yellen, the Fed Chair, gave a speech in Providence, R.I., where she said "I am describing the outlook that I see as most likely, but based on many years of making economic projections, I can assure you that any specific projection I write down will turn out to be wrong, perhaps markedly so."
We as traders and investors are supposed to believe what our Fed officials tell us?
I think not. Economists believe in equilibrium models and the world is a complex, dynamic system today. That is the reason the Fed is so often wrong. They are using the wrong models.
Thus, as we head into the summer months, continue to be cautious and opportunistic in your trading. The stock market at all-time highs is not what it seems to be. There are many underlying negatives that will soon appear.
This article is commentary by an independent contributor. At the time of publication, the author held no positions in the stocks mentioned.