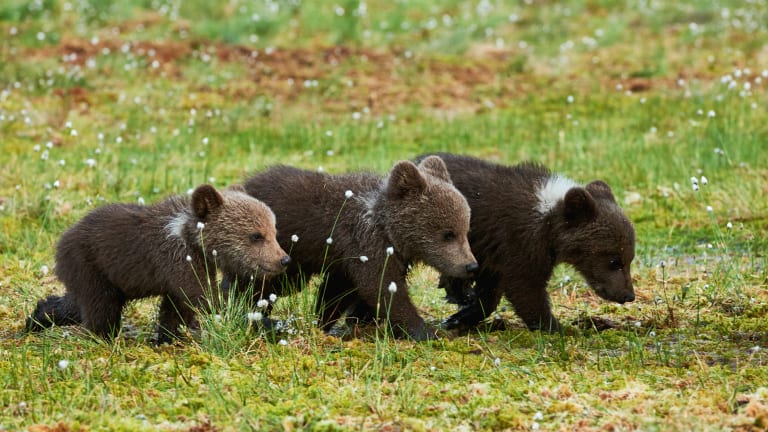 Are Suckers Being Lured Back Into Stocks Just Before a Fresh Crash?
The common theme on Wall Street Wednesday is to remain calm amid the jittery market. What are you doing at the moment?
Stomach churning.
Be Careful of This New Calm That Is Sweeping Markets
The general consensus on Wall Street at the moment is not to panic. Unsurprising advice as white-glove investment banks have largely been caught on the wrong side of trades over the last week. Hence, they send out their market minions on TV to try to calm investor nerves while at the same time telling clients to sell into any signs of strength. Outside of Wall Street, even Treasury Secretary Steven Mnuchin has tried to calm markets (he is a former Goldman Sachs investment banker, after all) just as Federal Reserve officials like James Bullard voice caution on stock valuations (and former Fed officials like Janet Yellen). Who is right? Who is wrong? No damn clue, but rest assured that the explosive 560-point gain on the Dow Tuesday will unlikely trigger a series of similar moves higher the rest of this week. The market has been punched in the face and at the same time been kicked in the groin. It needs to find its new level of fair value in a world with faster inflation, higher bond yields and computers still too aggressively betting on Netflix's  (NFLX) - Get Netflix, Inc. (NFLX) Report (and other tech names) future. Stay vigilant folks and don't get lulled into thinking January's market environment is now back again ... it's not.
But If You Believe in Wall Street's Hype
Love me some markets data, especially now. Here are several interesting stats on the market from LPL Financial that should encourage the bulls: (1) About 80% of stocks in the S&P 500 have 50-day moving averages above their 200-day moving averages even after recent declines; (2) S&P 500 earnings estimates have increased by more than 5% so far this year, bolstered by the new U.S. tax law, accelerating global growth and a weak U.S. dollar. And one more nugget from the eternal optimist that is yours truly: FAANG stocks (Facebook (FB) - Get Facebook, Inc. Class A Report , Apple (AAPL) - Get Apple Inc. (AAPL) Report , Amazon (AMZN) - Get Amazon.com, Inc. Report , Netflix and Alphabet (GOOGL) - Get Alphabet Inc. Class A Report all outperformed in Tuesday's market rally. If we were on the cusp of losing another 1,175 points on the Dow, these hot tech stocks would have treaded water on Tuesday. Facebook, Apple and Alphabet are holdings in TheStreet's founder Jim Cramer's Action Alerts Plus, a must-have research service in this market volatility.  
Around the Horn 
Investors seem to love the fact that Snap Inc. (SNAP) - Get Snap, Inc. Class A Report grew users and average revenue per user sequentially. These elements to Snap's fourth quarter give co-founder Evan Spiegel a nice story to spin when he tries to sell the company at the Goldman Sachs tech conference later this month. But keep in mind that in light of Snap's disturbing losses on surging revenue, the company may need to raise more cash. Not sure how the bulls will feel about that. Disney (DIS) - Get Walt Disney Company Report is not the stock to own in this trading environment. Tons of debt, headline risk from the Fox (FOXA) - Get Fox Corporation Class A Report deal, weak fundamentals at ESPN and rising costs to launch a streaming network that will only cost $4.99 a month. Sell into strength on Wednesday. 
What's Hot
Staying Calm
Staying on the topic of calm, CEOs I have talked to this week continue to be calm. They have good reason to: this isn't 2008/2009. Check out the below interview with the top CEO of Inspire Brands Paul Brown (they now own Arby's and Buffalo Wild Wings). 
Subscribe on Youtube for extended interviews, Cramer Replays, feature content, and more!