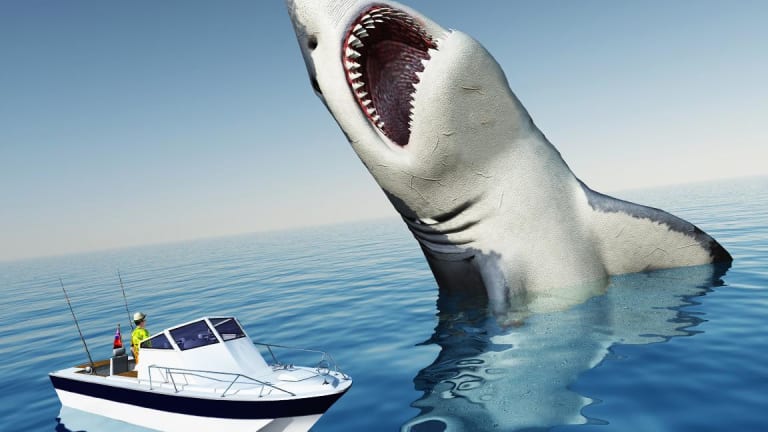 A Major Stock Market Correction Is Coming: Dr. Doom Marc Faber
Stock market highs have many people on Wall Street feeling pretty good. But, one veteran forecaster is predicting a major pullback coming soon.
The party is coming to an end folks.
Stock markets are trading at all-time highs and heading for their ninth straight year of record valuations, but one famed investor - known to many as Dr. Doom - is not falling for the hype.
"The fact that a market goes up does not necessarily mean it will continue to go up," Marc Faber, editor & publisher of "The Gloom, Boom & Doom Report," told TheStreet on Monday.
"If people think everything is fine, they're mistaken."
The famed economist is referring to U.S. stocks, which are still clocking in record highs with the S&P 500 and Dow Jones last seen at 22,929 points and 2,555, respectively. Faber's comments also come just three days away from a major anniversary in financial market history - Black Monday. In October 1987, both the S&P and the Dow crashed over 20% in a single day.
Could markets see a repeat?
Over the summer, Faber called for equities to correct by about 40%, which would make what happened on Black Monday pale in comparison to the imminent crash.
However, he pointed out that there are stark differences in market conditions today compared to how things were 30 years ago.
"We have from a purely technical point of view, more favorable conditions than in '87," he said. "The market is not as overbought as it was at that time."
But that doesn't mean the contrarian investor is placing his bets on stock markets.
"We are less overbought but we have more unfavorable macroeconomic conditions," he explained. "If I look at monetary and economic conditions around the world, the level of debt is much higher now, the level of government debt is much higher."
Faber still sees similarities in market conditions with 1987.
"A lot of people were accustomed to the bull market... that they kept on selling short, puts," he said. "Nowadays, we have less put selling per say but we have selling short the [CBOE Volatility] VIX index. The short position in the VIX are at record highs.
Anything can happen with the VIX if the market starts to go down. A lot of people will be squeezed and we can have minor declines ending up in a major declines."
Dr. Doom isn't the only one who thinks bad news is on the way.
More of What's Trending on TheStreet:
This article is commentary by an independent contributor. At the time of publication, the author held no positions in the stocks mentioned.