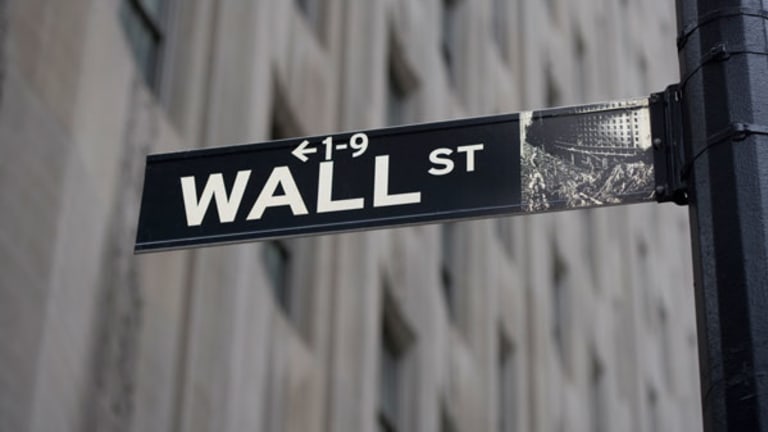 Stock Market Fundamentals Deteriorate; Are the Bears Becoming Frustrated?
The stock indexes closed mixed as the internal market indexes continue to show negative divergences.
NEW YORK (TheStreet) -- This has to be one of the most difficult stock markets I have traded in a long time. In many instances, it is more difficult than in 2000 and 2007.
The DJIA closed down on Monday, losing 25.94 points to close at 17111.42 and the S&P 500 lost 6.17 to finish at 2001.54. The Nasdaq and Russell 2000, on the other hand, closed higher. The Nasdaq gained 9.39 to close at 4592.29 and the Russell 2000 was higher by 2.18 at 1172.31.
Once again volume, or lack thereof, is a major issue. Whenever the hedge funds and market decide to sell off, liquidity is going to be a major issue for the small-cap and mid-cap stocks. Traders will just not be able to get out in a timely or orderly fashion.
The S&P 500 Trust Series ETF (SPY) volume came in at just over 64 million shares traded on Monday.
I have been writing about the U.S. economy slowing in 2014, not accelerating the way the Federal Reserve wants you to believe.
One extremely important fact is the yield spread between the 10-year and the two-year bond. The basis-point spread continues to make lower highs and is in a "trend bearish" slope for 2014 after peaking in December 2013. Folks, this is a pure growth slowing indicator that the Fed and the media simply does not mention.
From December 2012 the slope of that spread line was in a bullish trend formation higher until December 2013. Since that time we are trend bearish.
Thus, I will continue to be very cautious in trading from the long side of this bubblicious stock market. When the end comes, I have no idea.
What I can also point out is the fact the ProShares QQQTrust Series1 (QQQ)  on a weekly basis has now been higher going on six weeks in a row. The last time that occurred was the week ended April 5, 2012. That is a long time without having one week to the downside.
This is just another fact that makes me extremely cautious of chasing this momentum driven hedge fund manipulated stock market.
On Monday, I sold my Restoration Hardware (RH) that I bought on Friday for better than a 2% gain early on. I continued to add to my TeleNav (TNAV) short that has an extraordinarily overbought number. I am also long the Direxion Small Cap Bear 3x (TZA) . 
At the time of publication, the author was long TZA and short TNAV, although positions may change at any time.
This article is commentary by an independent contributor, separate from TheStreet's regular news coverage.