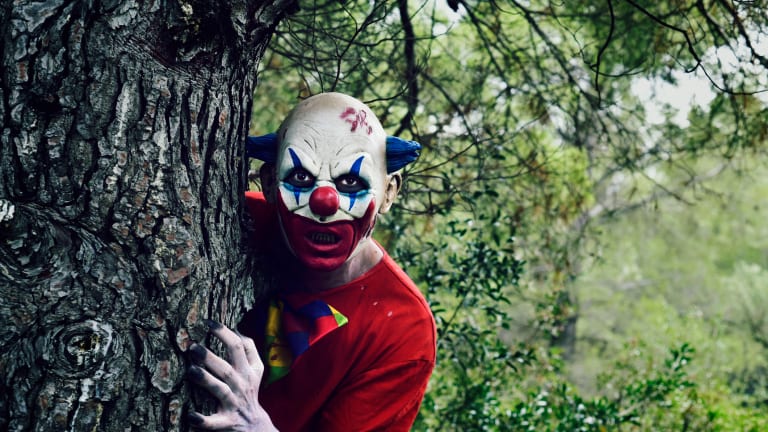 Game time.
What Stock Market Correction?
The mood on Wall Street right now is pretty crystallized after last week's vicious rout, which could be both good and bad for investors. By and large, Wall Street remains upbeat on equities based on the thesis that economic fundamentals are strong. In the collective minds of investors, the stock market correction is predicting very little on the health of the global economy (no recession, nuclear war, etc.). A taste of that optimism arrived in my email inbox Monday from Goldman Sachs: "Most equity market corrections recover without developing into bear markets or presaging recessions. Of 16 drawdowns of 10% plus since 1976, only five occurred around a recession. S&P 500 typically declined by 15% during the 11 non-recession corrections. A fall of this magnitude would carry the index to 2450, roughly 6% below the current level. The typical correction took 70 trading days to trough and 88 days to recover. However, an investor who bought the S&P 500 10% below its peak without waiting for a bottom would have experienced positive 3-, 6-, and 12-month returns in 75% of corrections. The bad thing about this ongoing bullishness is that it suggests that all of the weak hands haven't been shaken out. Hence, we are one piece of economic data or other event (such as the 10-year yield breaking through 3%) away from falling victim to another rout. Stay vigilant folks, it isn't yet time to back up  the truck on Facebook (FB) - Get Facebook, Inc. Class A Report , Amazon (AMZN) - Get Amazon.com, Inc. Report , Apple (AAPL) - Get Apple Inc. (AAPL) Report , Netflix (NFLX) - Get Netflix, Inc. (NFLX) Report and Alphabet (GOOGL) - Get Alphabet Inc. Class A Report (aka FAANG). Facebook, Apple and Alphabet are holdings in Jim Cramer's Action Alerts Plus investor club. Receive the research team's current thinking (which you need right now) here.  
Facebook Is for Grannies and Pop Pops
As if Facebook's investors don't have enough to worry about with rising expenses and changes to the news feed. New data reveal that fewer than half of U.S. internet users between ages 12 and 17 plan to use Facebook this year, said researcher eMarketer. Usage among ages 18 to 24 is seen falling 5.8%. Overall, eMarketer estimated Facebook will lose 2 users under 25 years old this year. Meanwhile, the fastest growth will come from users over 55 years old -- 500,000 new users to be precise. Obviously this data is bullish for Snap Inc. (SNAP) - Get Snap, Inc. Class A Report and to a lesser extent, Twitter (TWTR) - Get Twitter, Inc. Report . Wonder how long Zuckerberg stomachs this data before deciding to go out and buy both Snap and Twitter?
And the Verdict on the Homepod Is?
The internet is blowing up with reviews of Apple's new Homepod. The smart speaker is generally getting positive reviews and seems well on its way to grabbing a quick chunk of this lucrative market. Sorry, Google and Amazon. That said, the Homepod isn't without its faults according to well-known tech analyst Gene Munster at Loup Ventures. As a smart speaker, Homepod answered 52.3% of queries correctly compared to recent tests of Google Home at 81%, Alexa at 64%, and Microsoft's (MSFT) - Get Microsoft Corporation (MSFT) Report Cortana at 57%. Munster performed 782 queries of the devices along with comprehensive tests of sound quality and ease of use. 
What's Hot
Historical Data
With stock market corrections, comes all sorts of fun data to digest. 
Here's what you need to know ahead of this wild week of trading, via Morning Jolt.