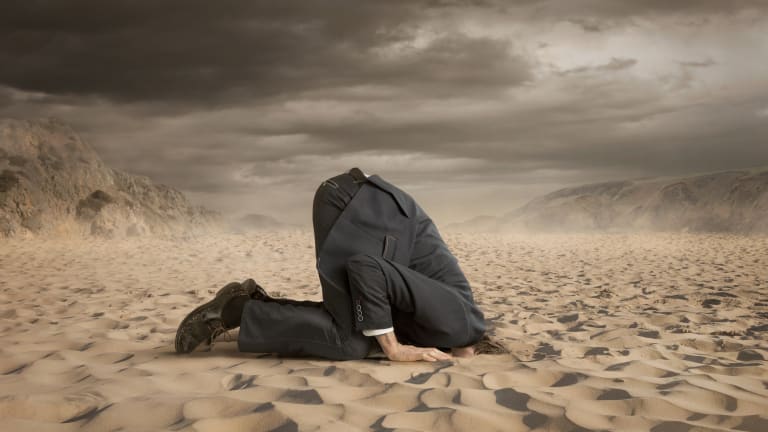 Avoid This Human Emotion If You Want to Make Money in a Volatile Stock Market
Want to make money in a stock market that has suddenly become more volatile? Then avoid panicking, says UBS Wealth Management.
Want to keep your portfolio growing even through inevitable market routs like we witnessed on Monday? Then ignore all the blood in the water inherent to big down days in the market. 
Or so says behavioral-focused data. 
"Reducing performance monitoring from a daily to a monthly basis increases the likelihood of seeing positive returns from 54% to 61%, and to 77% if monitoring performance just once a year," says Svetlana Gherzi, behavioral finance specialist at UBS Wealth Management. Gherzi's data set goes back 1928 (see chart below). "The more frequently we see losses, the more risk-averse we tend to become -- the bad news is that the more frequently you monitor your portfolio the more likely you are to see losses."
An investor who entered the market in 1975 and stayed invested for five years would have recorded on average between 5% and 10% of net return per annum, according to Gherzi's research. Regardless of the entry point in the last 47 years, says Gherzi, investors who would have held the index for longer than 11 years would have never recorded losses.
Convincing enough to us.
Are you watching Morning Jolt each day? Why not ... it's must watch financial media. One minute videos power-packed with must know insights on stocks and markets. More from the Morning Jolt Archives: