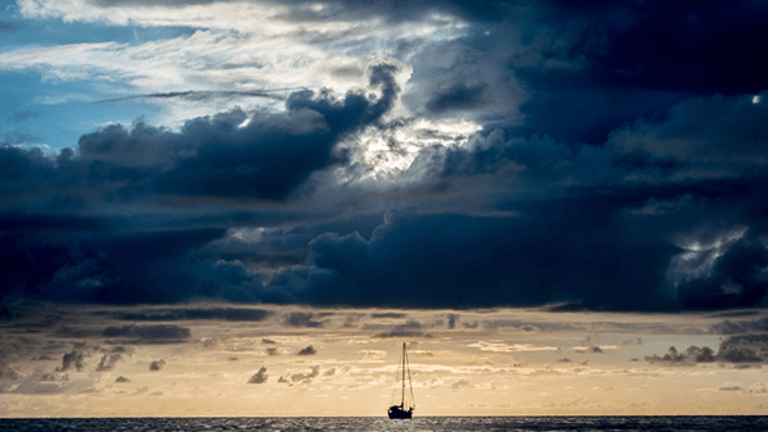 Why the Stock Market May Dive From Records Within Four Days
September is typically the worst month of the year for the stock market. In particular, the third week is often quite soft according to new data.
Look out below, maybe. 
September is typically the worst month of the year for the stock market, and the week after the third Friday of September is historically the worst week of the year for stocks, according to analysis compiled by Real Money contributor James Deporre.
TheStreet's founder and Action Alerts PLUS portfolio manager Jim Cramer said the lack of data or earnings this week could spark some extra volatility.
As for the trigger for any market pullback, perhaps take a look at the Fed. 
The Federal Reserve will continue increasing borrowing costs this year despite the toll on the U.S. economy from Hurricanes Harvey and Irma, Germany's Deutsche Bank said recently, echoing a similar prediction by New York-based rival Goldman Sachs.
Not only will the Fed start reducing the size of its $4 trillion-plus balance sheet starting Oct. 1, but the U.S. central bank will also raise interest rates at least once before the end of the year to about 1.4%, Deutsche Bank wrote recently. Lower-than-expected inflation readings this year had prompted many traders and analysts to bet that the Fed might delay the moves.
The predictions come as the central bank's policy-setting panel, the Federal Open Market Committee, prepares to meet this week, with Chair Janet Yellen scheduled to host a press conference on Sept. 20.
More of What's Trending on TheStreet: