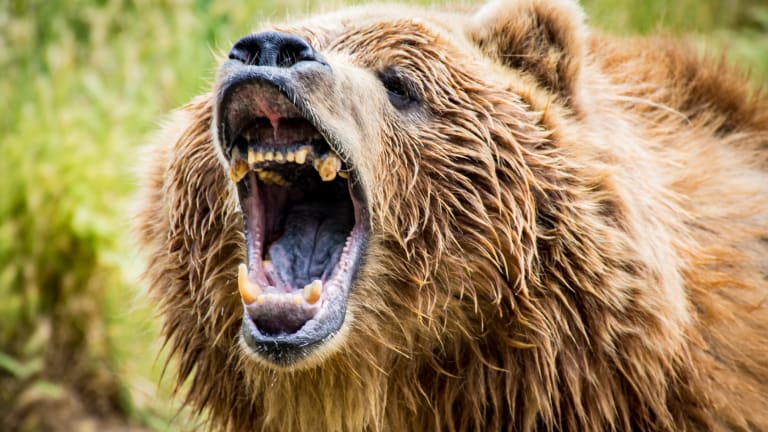 Dow Futures Plunge After Janet Yellen Voices Concerns on Stock Valuations
Overseas futures tanked after Friday's vicious selloff in the U.S. Buckle up because it's likely to be another wild week on Wall Street.
Buckle up for a wild Monday, investors.
Dow Jones Industrial Average futures dived as much as 250 points Sunday evening following Friday's 666 point drubbing, according to Bloomberg data. Futures on stock indices for Japan, Australia and Hong Kong also came under pressure.
As of 7:37 p.m. EST., Dow futures were down 164 points. 
The bearish sentiment seen Friday was fueled by new comments from now former Fed chair Janet Yellen.
"Well, I don't want to say too high -- but I do want to say high," Yellen said in a CBS interview when asked about stock valuations. "Price-earnings ratios are near the high end of their historical ranges."
The S&P 500 posted its worst week since Donald Trump was elected, diving 3.85%, as runaway bond yields and fears of inflation trampled uber bullish investors. Stocks notched the worst week going back to the January/February 2016 correction (where it went onto shed 10.5%) when it lost 5.96% in the first full week of 2016, points out S&P Global analyst Howard Silverblatt.
Looking at the market's action, nowhere does it signal big down days on Tuesday and Friday this week are a mere blip. All 11 sectors of the S&P 500 were down this week. A total of 463 stocks fell on the week, with 183 down at least 5% and 25 of them down at least 10%.
Is a bigger market pullback coming? TheStreet's CEO David Callaway and Sr. Markets Editor Greg Morcroft discuss.
Subscribe on Youtube for extended interviews, Cramer Replays, feature content, and more!
Inside Friday's Jaw-Dropping Market Selloff