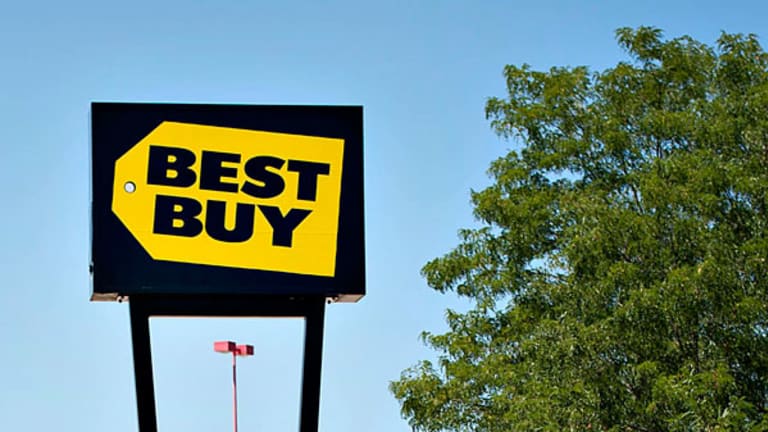 Stephen Gillett Leaves Sinking-Ship Best Buy for Symantec
This executive's departure cements a reality we probably already knew: There's no hope for Best Buy to innovate its way out of irrelevancy.
NEW YORK (TheStreet) -- In a Dec. 10 article on TheStreet, I all but directly predicted it:
Trust me. People across spaces, particularly in tech and retail with a pulse respect this guy. It's time for Best Buy's Board to wake up and do likewise. If its doesn't, he'll simply move on to a company where he actually has a real chance to incite change.
This guy is Stephen Gillett, former head of digital and CIO at
Starbucks
(SBUX) - Get Starbucks Corporation Report
and most recently EVP and president, Best Buy Digital, Global Marketing and Strategy at
Best Buy
(BBY) - Get Best Buy Co., Inc. Report
.
Now he joins
Symantec
(SYMC) - Get Symantec Corporation Report
, where he had previously served on the Board of Directors, as
.
This is sad day for Best Buy investors. If the company's recent moves -- hiring Gillett only to stifle his ability to innovate by loading him with responsibility, yet very little meaningful carte blanche and a SWOT analysis consultant as CEO named Hubert Joly -- are indicative of the attitude over there, and I think they are, Best Buy goes the way of Circuit City.
The stock had potential as a long-term buy with Gillett in the picture. It became clear, however, with the hiring of Joly, that Best Buy's board simply doesn't have the capacity, foresight or, frankly, the stones to position Gillett as CEO and undisputed leader the way
Yahoo!
(YHOO)
did Marissa Mayer.
Now, the stock is worse than a strong sell; you should take the name off of your radar. Don't touch it with your worst enemy's ten-foot pole and especially his or her trading platform.
Best Buy will fail as a retail company whereas it could have and should have given itself a fighting chance by morphing into a tech company like Starbucks.
Symantec and Silicon Valley's gain is yet another loss -- and abject failure -- for Best Buy.
For more on the mess at Best Buy, read my latest on the company:
Exclusive: Best Buy Employees Wanted to Partner With Amazon
.
--Written by Rocco Pendola in Santa Monica, Calif.
Rocco Pendola is
TheStreet's
Director of Social Media. Pendola's daily contributions to
TheStreet
frequently appear on
CNBC
and at various top online properties, such as
Forbes
.