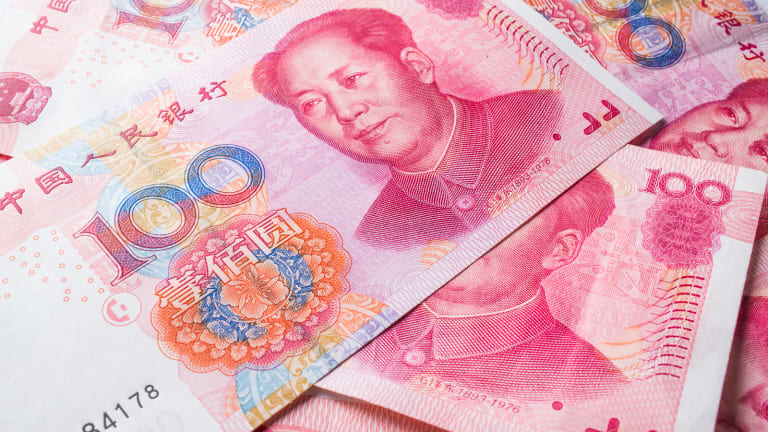 Stay Away From Yirendai, the Last IPO of the Year
Financial technology company Yirendai offered 7.5 million shares at $10 and closed the day of trading down 9%. Here's why you should stay away.
After 10 months of waiting, Yirendai (YRD) finally set a date for its IPO. Better late than never, as the Chinese finance firm has waited until the end of the calendar year to go public on the American markets. It went public this past Thursday night. 
While Chinese companies are not a stranger to the American markets, they are not exactly regular visitors easier. The most notable Chinese IPO of late was Chinese e-commerce giant Alibaba, which went public in 2014. Alibaba grabbed the title of largest ever global IPO and raised $25 billion.
Yirendai sought to raise a tiny fraction of that. The company was valued at $300 million this spring but the real value is now estimated between $75 and $82.5 million depending on the source. The company offered 7.5 million shares at $10 and closed the day of trading down 9%. 
The deal featured underwriters like Credit Suisse, China Renaissance, Morgan Stanley and Needham.
What Is Yirendai?
Yirendai is a peer-to-peer lending service based in China. The company was brought to life in 2012 by its parent company, CreditEase. CreditEase is a large provider of wealth and financial products and services in China. Yirendai is the first Chinese lending service to debut on the U.S. markets.
The basic premise of Yirendai is that it is designed to connect investors and borrowers online without needing actual bankers by offering them security. The premise is based on automation and it claims to be an easy to use, secure and transparent platform to secure finance.
According to China Renaissance, Yirendai's platform has worked to facilitate $1 billion in loans since it was created several years ago.
One of the most solid things about Yirendai is its revenue and profits. Both revenue and profits are surging for the company. In 2014, the company's revenue jumped ten-fold up to $32 million. The company also pulled in $138 million by October of this year.
It is not just revenue that is up for the firm. Yirendai turned a profit before the end of 2015.
Yirendai is also a part of a trend in finance: the rise of Fintech writ large and peer-to-peer lending in particular. While the market does not always appreciate trends, this company was not looking to bail itself out with an IPO.
Why to Stay Away
The company filed for an IPO with the SEC back in February of this year. Initially the company suggested that it would raise $300 million from an IPO and gave an estimated valuation of its platform at $2 billion. The company raised $75 million and is currently valued around $925 million.
Even in November, the company was hoping for a $100 million IPO. The consistent and major declines in its estimations did not look good for the company. This was especially true when investors consider the dilemma that U.S. regulators have faced with the Chinese regarding a difference of opinion in accounting rules. A few recent IPOs were accused of poor accounting methods.
These losses are compounded by real questions about the company's management system. It claims to be an online peer-to-peer platform but its actual customer base does not support this ambition. In fact, many of its valuable customers come through offline platforms via CreditEase. Yirendai acquires nearly half of its customers this way.
The customers it does attract online are less valuable. The loan amount is almost half the size of the loan given to offline customers. These customers are also more likely to become delinquent on their loans. Overall, the customers that the company claims to be trying to attract are not the ones that would improve the company's growth.
This is a problem because it suggests that management might not push the company in the direction it claims to want to go. Both Yirendai and CreditEase would lose if the company abandoned offline customers for online customers.
It is also worth noting that U.S. lenders who have filed for an IPO have not done well this year. LoanDepot INC. withdrew its IPO application. Other American online lenders, like OnDeck and LendingClub are also struggling.
The whole market lost its mind with joy after Atlassian's IPO went so successfully. But the market should not be surprised it didn't go as well for Yirendai. Whether its concern over direction of the business, issues in lending or accounting problems, there are any number of reasons to avoid Yirendai this Christmas. Investors just have to choose one.
This article is commentary by an independent contributor. At the time of publication, the author held no positions in the stocks mentioned.