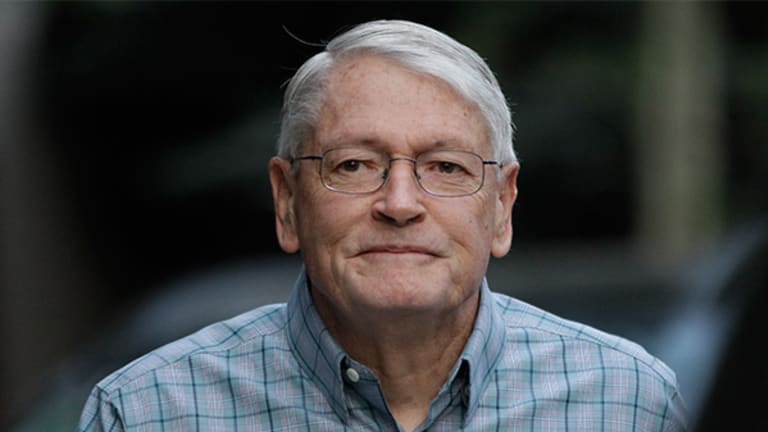 Starz Goes Into Lions Gate Merger With Record Subscribers and Revenue Miss
The premium cable channel operator adds 200,000 new subscribers but reports a second-quarter loss on DVD distribution.
Starz (STRZA) , the premium cable channel operator that agreed in June to be acquired by movie studio Lions GateEntertainment (LGF) , reported a 4% decline in revenue for the second quarter, falling short of Wall Street expectations, as it lost subscribers at its Starz Encore channels that failed to offset a record number of customers at its flagship Starz cable channel.
The Englewood, Colo.-based company, which is controlled by media billionaire John Malone, met analyst consensus with earnings of 54 cents a share, an 8.4% decline from the same quarter a year earlier. Its revenue decreased by 4%, to $402.6 million.
Wall Street had expected revenue of $421.2 million and earnings of 54 cents a share. The company's stock closed on Thursday at $29.96 a share, down by 1.32%, in trading on the Nasdaq.
The company reported a 3% decline in revenue and a $4.6 million loss at its video distribution unit, which distributes DVDs of original programs made for Starz and those produced by others, to retailers including Amazon (AMZN) - Get Report and Best Buy (BBY) - Get Report and to streaming services like Netflix (NFLX) - Get Report. The company blamed the loss on a reduction of product by the Weinstein Company, an independent studio and major supplier of programs.
Starz reported a 9% hike in operating income for its cable channel unit, which includes the Starz channel and its Starz Encore sister operation. The company credited the increase to rate hikes partially offset by fewer Encore subscribers.
It said it added 200,000 new subscribers during the quarter for its Starz service, which airs original programming and recent movies to a record 24.2 million customers. It lost 600,000 customers for its Starz Encore channels, which offer a library of older products to its 31.8 million subscribers.
During the quarter, Starz launched its Starz digital retail service, which offers streaming and download service for $8.99 a month, and its Starz Play streaming service in Eqypt and Saudi Arabia, bringing the streaming service to 19 countries in the Middle East and North Africa. It also launched its Starz app on Roku and Android platforms.
Lions Gate has said it will acquire Starz in a cash-and-stock deal valued at $4.4 billion including debt. The deal is expected to close this year.
Malone owns a controlling 48% voting stake in Starz. His 24.9% owned Liberty Global (LBTYA) - Get Report cable TV operations also owns a 3.4% stake in Lions Gate.
The Colorado billionaire orchestrated a complicated deal last year by which Liberty Global and Discovery Communications (DISCA) - Get Report , another company he controls, took a stake in Lions Gate while the studio took a position in Starz.
This article is commentary by an independent contributor. At the time of publication, the author held no positions in the stocks mentioned.