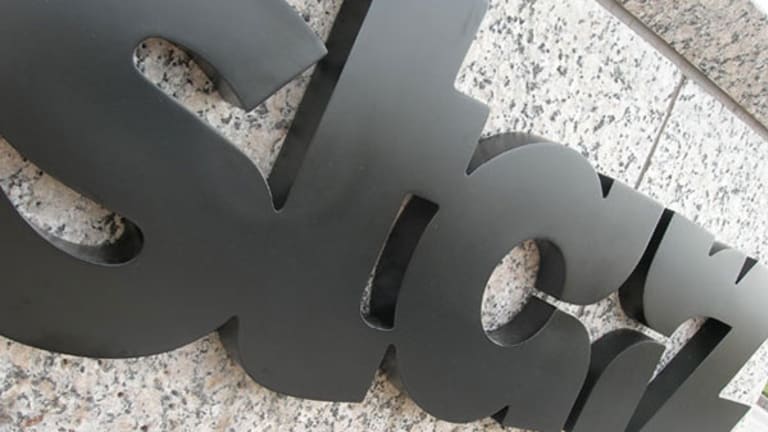 Starz CEO Albrecht Hints at Possible Merger With Lions Gate
The executive embraces John Malone's growing appreciation for content
NEW YORK ( TheStreet) -- Starz (STRZA) CEO Chris Albrecht spoke of controlling shareholder and media mogul John Malone's growing appreciation for content on Wednesday while hinting on a conference call with investors that a merger with  Lions Gate Entertainment (LGF)  makes sense for both companies.
"The people who have reported that (Malone) has a growing and new appreciation for content are probably seeing some of the same things that I'm seeing," Albrecht said. "I think that as distribution aligns, it's important for content makers to align -- whether that means companies merge or whether they partner."
On Wednesday, shares of Starz rose 5.1% to $33.20, extending their advance this year to 12%.
Lions Gate became a stakeholder in Starz earlier this month when the movie and television production house exchanged shares with Malone, who is chairman of cable company Liberty Global. The tie-up gives Albrecht an opportunity to talk to Lions Gate executives about ways to share in production and distribution, initiatives that could benefit both companies, he said.
Lions Gate agreed to exchange 3.43% of its stock for 4.51% of Starz shares, held by Malone, whose stake in Starz drops to 6% from 11%.
"It is certainly possible that combining our efforts could achieve a better result than each of us acting individually," Albrecht said.
Albrecht stressed that it was too soon to predict what specific actions will follow as a result of the companies' interlocking finances. The parameters of any future deal, he said, will be determined in large part by Malone, who will join Lions Gate's board. 
"I do think that John Malone has an idea in his head and did not do this just because he didn't have anything else to do," Albrecht said. 
The companies have collaborated on past projects and distribution deals, but Albrecht told analysts that since the share exchange was announced, the two companies have been talking more frequently. Lions Gate has been a supplier of Starz' original programming and films to the premium pay TV networks of Starz for many years.

But Stifel analyst Benjamin Mogil wrote in a research note after the call that he came away unsure of the actual or any real benefits for Starz. "Longer-term, there could be a jigsaw puzzle which has Lions Gate and Starz as larger parts of a Liberty integrated content/distribution entity but in the here and now we see the status quo as likely sticking," Mogil said.
Macquarie Securities analyst Amy Yong predicted that investors would react positively to the results Starz reported early Wednesday for the fourth quarter. "I think most will view positive subscriber growth as a step forward in the right direction," she said.
Full-year Starz subscriptions rose by 1.1 million to a new high of 23.3 million, while combined Starz and Encore subscriptions reached 57.3 million, the company said.
Its multichannel video programming distribution relationships and original programming efforts are also strong, Yong said.
Starz's revenue rose to $425.6 million in the fourth quarter from $414.7 million a year earlier. Earnings rose to $77.4 million, or 74 cents a share, from $72.5 million, or 62 cents a share.
This article is commentary by an independent contributor. At the time of publication, the author held no positions in the stocks mentioned.