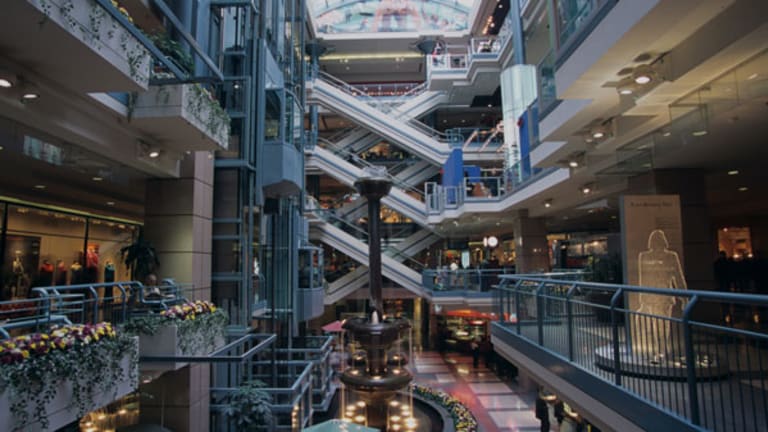 Publish date:
Stars Lining Up for W.P. Carey
Now that W.P. Carey has an investment grade rating, arguably the only thing missing, the stars seem to be lining up.
Now that W.P. Carey has an investment grade rating, arguably the only thing missing, the stars seem to be lining up.
NEW YORK (TheStreet) -- W.P. Carey (WPC) - Get W. P. Carey Inc. Report was founded in 1973 by William Polk Carey, who recognized the inherent value of diversified net lease investment partnerships. The globally diverse REIT has built an enduring platform of reliability by increasing its annual dividend for more than 15 years in a row.
As a pioneer in the sale/leaseback sector, Carey has evolved into a leader in the monetization of corporately-owned real estate. By focusing on globally-diverse triple net leased assets (triple net means that the tenant pays for taxes, insurance and maintenance), Carey has been able to exploit its successful track record and grow its brand of dividend repeatability.
Carey owns 422 properties (39 million square feet) in 10 countries; however, the company intends to acquire a related partnership (known as CPA:16) early this year in a transaction valued at $4 billion, including pro-rata debt. The transaction is expected to add to Adjusted Funds from Operations (or AFFO) per share, and Carey anticipates that the transaction will allow it to increase the combined company's annualized dividend to a minimum of $3.52 per share.
The CPA:16 deal includes 494 properties (47 million square feet) in 15 countries, and the combined companies will result in a massive portfolio of 734 properties (86 million square feet) with 231 tenants in 15 countries.
Carey Achieves BBB Rating from S&P
Last week Standard and Poor's Ratings Services said that it assigned its BBB corporate credit rating to Carey. This investment grade rating reflects the company's "satisfactory" business risk profile characterized by a multinational portfolio of highly occupied net-lease properties with good geographic, industrial and tenant diversification and long average lease terms, Standard & Poor's credit analyst Jaime Gitler said in a news release.
The agency also cited the company's EBITDA-generating investment management business, and said that its portfolio will nearly double in size in the first quarter of 2014 pro forma from its planned merger with CPA:16.
Standard & Poor's said it could raise the rating if the company "is able to carefully manage its growth trajectory and continue to demonstrate a successful transition from an investment management focus to a fully integrated real estate operating company." The agency called such a move "unlikely in the near term."
Two other REITs that recently achieved a BBB+ upgrade from S&P include Ventas (VTR) - Get Ventas, Inc. Report and Realty Income (O) - Get Realty Income Corporation Report.
The Latest Quarter
In the third quarter of 2013 Carey reported Adjusted Funds from Operations (or AFFO) of $1.03 per share for the quarter or $3.09 per share year-to-date. Also, the company raised its annualized dividend by 2.4% to $3.44 per share, which represented the 50th consecutive quarterly increase.
Carey is currently trading at $61.68 a share with a dividend yield of 5.64%. I consider the shares "soundly" valued, especially when comparing the current Price to Funds from Operations (P/FFO) multiple (18.1 times) with the future growth prospects (i.e. CPA:16 merger). Now that Carey has an investment grade rating, arguably the only thing that was missing, the stars seem to be lining up. Carey is a buy, and this REIT is no ordinary bird either ... it's a SWAN (sleep well at night). For more "sleep well at night" REITs, check out my monthly newsletter here.
At the time of publication, the author owned O and VTR.
Follow @swan_investor
This article represents the opinion of a contributor and not necessarily that of TheStreet or its editorial staff.