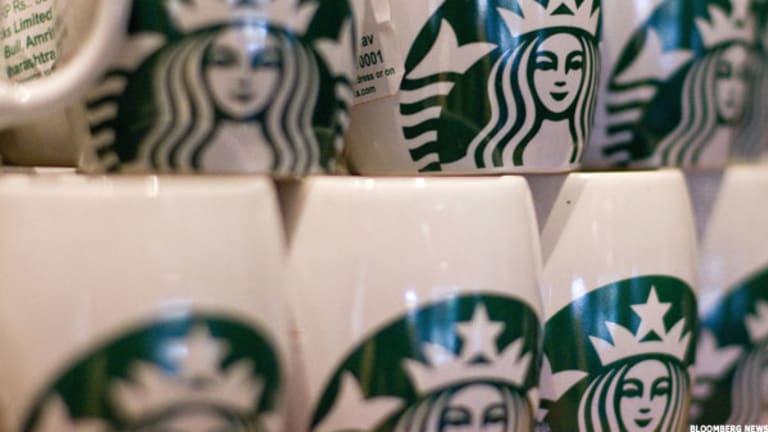 Starbucks Makes Teavana Its Biggest Bet Yet
Starbucks thinks it can sell tea the way it sells coffee. But this tea lover is skeptical.
NEW YORK (
) -- Coffee and tea are different things.
Coffee is quick. Tea is slow. Coffee means sweet. Tea means salt. Coffee is utilitarian. Tea is ceremonial. Coffee is the sunrise. Tea is the sunset. Coffee is a cup. Tea is a pot. Coffee is male. Tea is female.
For these reasons the
Teavana
chain, which
Starbucks
(SBUX)
bought last year, sold loose tea and offered samples. The company also sold pots, cups and other paraphernalia. Its main mission was to get people out of thinking that those little bags my mom bought to stick in cups were really tea.
At the time of the Teavana acquisition, Starbucks was selling those same little bags in its coffee shops, alongside its coffee drinks. The bags came from
Tazo
, which Starbucks acquired in 1999, and although they were quite good, they were tea in a coffee shop.
Read: Starbucks Does More for Music Than Apple Ever Will
I love tea, especially green tea, but all the tea bars I ever found near my home in Atlanta closed quickly, because they couldn't deliver the traffic and the ticket size to make the business work. Once you buy an ounce of tea and learn how to make it right, you're set for weeks. While there was a successful model for Starbucks in retail coffee, in other words, it's lacking in tea.
What Starbucks did with coffee was to make it high-end, something you would gladly spend $5 a cup on. Good tea is already high-end, but there's no retail model that works for it.
The tea shop Starbucks planned is opening this week is on Manhattan's Upper East Side. It's located where people live, not where they work. It combines a Teavana store, selling loose tea, with a Starbucks-like bar selling a few teas, some tea-based drinks and small plates of food.
It's elegant, it's replicable, and it seems to acknowledge that drinking loose tea is different from grabbing a cup of coffee. Loose teas typically sell for $5 an ounce and more, and cups of tea can sell for up to $5 each, but if you're used to iced tea or your mom's tea this is a high price and a unique experience.
Read: In 2013 Starbucks Is America
Teavana made me a loose-tea fan, but I quickly found a larger store selling similar blends at much lower prices. Once I had my favorite tea pot, and a reliable supplier, I had no reason to go to Teavana again. I had an inexpensive, elegant beverage I could enjoy at home.
The Sage Group, which is based in Starbucks' hometown of Seattle, estimated the retail size of the U.S. tea industry at $27 billion in 2011. All types of food service were used in the estimate, but 75% of consumption consisted of iced tea. Iced tea is great, but it's just a drink.
That's a challenge for Starbucks, because iced tea generally uses bulk, black teas, while Teavana is selling a variety of leaves, aromas and relaxation. Coffee can be consumed quickly, while tea, in the Teavana sense, needs to be savored. That takes time, even without WiFi, which makes turning tables a challenge.
Read: 401(k) Savers Go Deeper Into Debt
High-end teas might do well in markets that are accustomed to paying that price, like China, but it's a heavy lift in America. Starbucks CEO Howard Schultz, who expresses a preference for a good oolong, has a huge reputation right now, and most analysts are assuming this is going to be a slam-dunk winner, opening up new horizons for the coffee chain.
I'm not so sure.
I suspect that the Teavana experience might work best integrated into Starbucks, as a way to increase traffic during the afternoons and evenings. I could see the company selling a "high English tea" in the afternoons, and relaxed pots with oriental music in the evenings.
As a stand-alone business, however, no one has yet made high-end tea work. I hope Schultz can prove me wrong, but from my point of view as a tea drinker I think analysts need to be more skeptical than they are so far.
At the time of publication, the author had no positions in stocks mentioned.
This article is commentary by an independent contributor, separate from TheStreet's regular news coverage.
Dana Blankenhorn has been a business journalist since 1978, and a tech reporter since 1982. His specialty has been getting to the future ahead of the crowd, then leaving before success arrived. That meant covering the Internet in 1985, e-commerce in 1994, the Internet of Things in 2005, open source in 2005 and, since 2010, renewable energy. He has written for every medium from newspapers and magazines to Web sites, from books to blogs. He still seeks tomorrow from his Craftsman home in Atlanta.