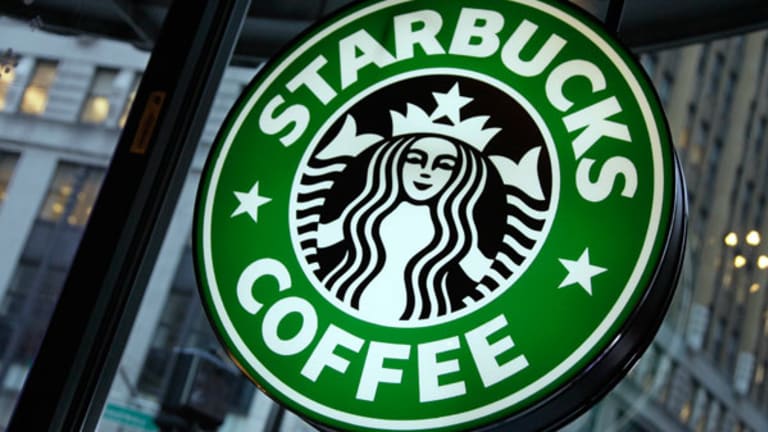 NEW YORK (TheStreet) -- The debate about whether the U.S. economy will face a fiscal cliff is misguided. It's not a matter of if but when we will go over the side. Everyone on both sides of the political isle understands, or should understand, that we are unable to continue spending more than we bring in forever.
What is spent now using borrowed money by definition means less spending in the future. As investors, especially smaller investors, we have little control over Washington and what choices they will make. Fortunately, as investors we are able to adapt to a changing financial landscape. Adaptation results in new profitable strategies regardless of where Washington leads us.
Even without our current economic worries, continuous education is always a good idea as markets develop. If the economy is weak in one region of the world, maybe it's time to look at other locations that offer a better rate of return? We can invest in companies based in the U.S. with significant world exposure, or find companies based outside the U.S.
Focusing on the world's markets is not as daunting as it may first appear. I recently read
World Right Side Up
from Wiley Publishing by Christopher Mayer. The book is a must-read for investors wanting to explore investing opportunities worldwide.
Thinking "outside the box," or outside the U.S., as the book suggests is relatively new for retail investors. Before the Internet connected world financial centers together, investing in other countries usually required local contacts and big money. Investors no longer are confined to New York-listed stocks.
In today's wired world, it's as easy to trade Hong Kong futures as buying
Apple
(AAPL) - Get Apple Inc. (AAPL) Report
. I know because I have traded markets around the world for years. By opening up your investing horizon to the entire world, you also open up your portfolio to exponentially more companies that meet your investment objectives.
Paralleling the book's diversification strategy, I recently suggested
Banco Bradesco S.A.
(BBD) - Get Banco Bradesco S.A. Sponsored ADR Pfd Report
, in the article
Rising Dividend Stocks That Don't Care About the Fiscal Cliff. Investing in American-traded foreign companies has many advantages.
Banco is a Brazilian dividend-paying bank that I believe has considerable upside potential. Mayer does outstanding work in explaining the pitfalls and possibilities in markets around the world. Moving from region to region, Mayer puts the power back into the investors' hands with the knowledge that anywhere at all is a potential winner (and loser).
Starbucks
I remain bullish with Apple and will remain so as long as their numbers stay reasonably close to recent reporting. I explained in
Put Away the Prozac, Apple's Just Fine why Apple is an even better investment now with the current price discount.
I have paid particular attention to another company that shares many of the same qualities as Apple.
Starbucks
(SBUX) - Get Starbucks Corporation Report
is growing revenue and earnings at a significantly higher rate than the average stock. Both companies enjoy revenue and margins particularly higher than their respective peers.
It's a unique combination to maintain margins while still growing. Both companies have found the "fountain of wealth" and maintain oversized margins as a result of the incredible pricing power they command. Starbucks has a gross margin of 56% compared to 17% at
Caribou Coffee
( CBOU) and 39% at
McDonald's
(MCD) - Get McDonald's Corporation (MCD) Report
.
McDonald's margins may be in the same ballpark as Starbucks, but Starbucks is growing much faster based on the last year and appears poised to continue. After reallocating assets during the start of the economic downturn, Starbucks is on the offensive again and leadership has their eyes on a bigger prize than the U.S. market.
Starbucks announced expansion plans including the Middle Kingdom. During my trips to China, I experienced no difficulty finding Starbucks locations in all the major cities I traveled to. Starbucks has the cash to make it happen. After adjusting for debt, cash on hand is $1.5 billion and climbing with every cup of Joe sold.
Starbucks doesn't keep all the cash they generate either. Investors receive a forward-looking yield rate of about 1.6%. Starbucks won't get confused for an old-school yield play anytime soon, but the dividend adds a nice bonus to an already attractive stock.
Think Starbucks pricing power may be waning? Think again, Starbucks' products are basking in "need it now!" high demand. Want proof? Who else is legitimately able to offer a cup of coffee for $7 and get it? Forget about the coffee for a minute, Starbucks recently offered a limited edition $450 stainless steel gift card. Starbucks sold 5,000 steel cards to the general public. How many cards are still for sale? Zero. Starbucks sold out in about five seconds after they went on sale. For those keeping track, that's $2.25 million in sales (in five seconds).
Buyers lucky enough to get their fingers on a Starbucks Metal Card are not exactly having a bout of buyer's remorse either. Buyers are more than willing to hand over $1,000 on
eBay
and sellers are only offering the card at a substantial premium.
If a dividend-paying, margin-leading, profitable company is a good fit for your portfolio, add Starbucks to your portfolio.
This article is commentary by an independent contributor, separate from TheStreet's regular news coverage.