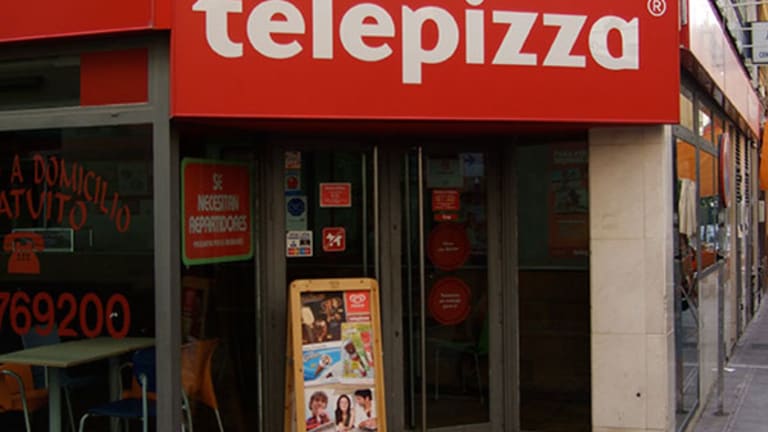 MADRID (TheStreet) -- One of the biggest drivers behind Spain's economic recovery has been its food industry. And not surprisingly, yield-hungry investment funds from the U.S. and elsewhere have been adding Spanish food companies to their portfolios.
The Spanish food industry is the country's biggest economic sector, contributing 2.7% of GDP, according to the FIAB, the country's food and beverage industry association. Revenue totaled $80.4 billion last year, with production increasing 2.6% from a year earlier, the best result since 2005.
That's drawn the attention of some big funds.
In December, British investment fund CVC paid $246.5 million to acquire 48% of Deoleo, one of the world largest olive oil producers.
Last year, Miami-based HIG capital created Compania del Tropico, the holding company of Cafe&Te and Panaria, two coffee and bakery chains which in turn control seven more brands.
Kohlberg Kravis Roberts (KKR) - Get KKR & Co. Inc. Class A Report led a group of funds that invested $227 million in pizza delivery firm Telepizza, while Oaktree Capital Group (OAK) - Get Oaktree Capital Group, LLC Class A Report raised its stake in bakery firm Panrico to 100% from 86% in 2013.
In February, Carlyle Group (CG) - Get Carlyle Group L.P. Report acquired Palacios Alimentacion, a manufacturer and distributor of Spanish specialty food, for an undisclosed amount. The fund specified on its website the importance of Palacios' business outside Spain, where the company "generates 25% of its revenue ... and is present in more than 30 countries, including Portugal, France and the UK."
Data elaborated by the Valencian Institute of Economic Research show Spanish food exports increased by 5.5% in 2014, with the gains focused in the U.S., China, U.K., Japan and Southeast Asia. Sales to these countries generated a $4.7 billion income last year, with foreign demand growing at a higher rate than domestic one.
''Good export performance is one of the main reasons why the Spanish food industry is doing so well", says Javier Vello, head of retail and consumer industry at the Spanish branch of PricewaterhouseCoopers. "Although it has been hit by recession [like] the rest of the economy, the food industry has proved to be resilient, its main strength being tight connections and easy access to a solid agriculture sector that produces high-quality raw material."
Vello also stresses that the nature of Spanish food companies -- mostly small and family-run -- makes them attractive to large multinational companies seeking to consolidate their businesses.
Food retailing has also been successful. Spanish families' spending grew by 1% in 2014, according to INE, the Spanish Bureau of Statistics.
"The reactivation of the economy set the ground for a flow of new investments in food retailing and distribution, with a special focus in coffee bakery chains. It is a pretty new business in Spain, but it keeps growing as the number of costumers is increasing," explains Carlos Perez de Jauregui, a member of Nazca, one of the most actives Spanish funds in the food sector.
Last March, Nazca acquired L'Obrador and Santagloria, two high-quality bakery chains whose shops are mainly located in affluent neighborhoods of Madrid and Barcelona.
Jauregui argues that investments in this kind of business represent the new trend of the market, which so far has expanded thanks to successful low-cost chains such as Barcelona-based Granier: "High quality and more expensive chains are currently thriving," he says.
This article is commentary by an independent contributor. At the time of publication, the author held no positions in the stocks mentioned.