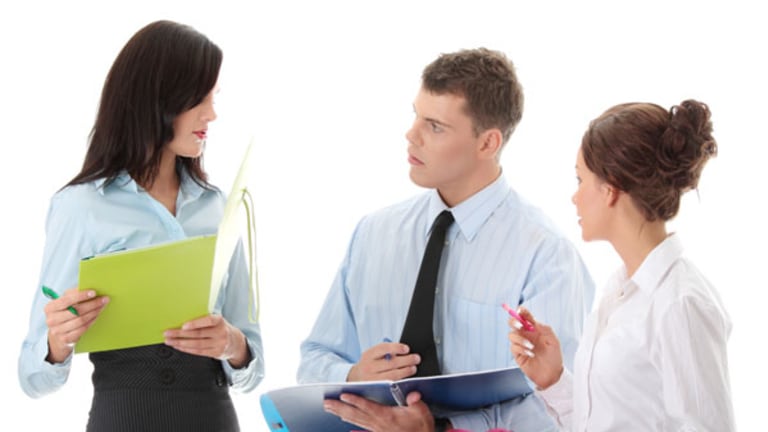 Soros' Opinions Given Too Much Weight: Opinion
Journalists don't realize that Soros doesn't know what investment decisions his fund has made.
is arguably the most famous first generation hedge fund manager in the world.
A quick search of the 80-year-old's name yields 2.5 million hits on Google. Julian Robertson, 78, yields 740,000 hits.
, 74, generates 400,000 hits. (If you want to characterize
as also a first- generation hedge fund manager, the 80-year-old wins the popularity contest with 3.6 million Google hits.)
Of the current set of modern hedge fund managers, only
yields more Google hits than Soros, with 2.6 million hits. Soros has about 10 times the number of hits as the man David Rosenberg calls the best money manager in the world: Paul Tudor Jones.
has only 225,000 hits and
generates only 84,000 hits.
, who was once declared the next Warren Buffett, has only 32,000 hits.
Of course, past performance -- and hits on Google -- by no means indicate future performance. Yet, these hits indicate how often the broader media pay attention to the views of these managers as a part of the public discourse on our financial markets.
Popularity of these managers is why
CNBC
and other media outlets pay so much attention to their 13-F filings, which disclose how their portfolios change each quarter. For example, earlier this week, we found out that John Paulson trimmed his
Bank of America
(BAC) - Get Bank of America Corporation Report
stake last quarter and sold his entire
Goldman Sachs
(GS) - Get Goldman Sachs Group Inc. (The) Report
stake. David Einhorn bought more
Apple
(AAPL) - Get Apple Inc. Report
.
In a
yesterday, we also learned that Soros "reduced his direct ownership stake in the
SPDR Gold Trust
(GLD) - Get SPDR Gold Shares ETF Report
" and he "reported no stake in
Best Buy
(BBY) - Get Best Buy Co. Inc. Report
."
To the Journal's credit, it also referenced that it was Soros' hedge fund -- Soros Fund Management -- which made other moves. In one paragraph, the Journal uses Soros and his fund interchangeably: "The value of Mr. Soros's stockholdings was $6.7 billion at the end of the third quarter. The fund reported stockholdings worth $5.1 billion at the end of the second quarter."
However
, in an hour long discussion
with Reuters' Chrystia Freeland in September, where he discussed his macro views on gold, the U.S. deficit, and Europe's debt problems, Soros admitted during a Q&A session afterwards when asked about one of his fund's stock positions that he wasn't involved in the day-to-day decisions of the fund. Therefore, he couldn't discuss a specific stock.
The question was: "I noticed this year that you invested in Crystal Financial
a middle-market UK-based financial advisor. Why?" Soros' reply was: "I didn't know that I was in that. I don't know the company.... I'm not actively managing the fund. Therefore, I don't know what our investments are and I can't comment."
I don't fault George Soros for speaking as often as he does to the media and at elite business pow-wows like Davos. From his perspective, the media keep giving him the opportunity to speak and he has interesting macro views, so why not?
From his partners' perspective, his frequent coverage in the press continues to shine a marketing spotlight on the fund itself, which obviously helps in fund-raising. From a conference organizer or journalist perspective, Soros is a big name and will draw traffic (hence the Google hits) or attendance. It's seemingly a win for everyone.
What I object to is that I think most people who read Soros' opinions, or casually follow whether he buys or sells gold, assume that Soros is still the key decision-maker from an active day-to-day perspective of managing his fund's money. He's clearly not and admits as much.
>>View George Soros' Portfolio
It's not his responsibility to make a personal disclaimer statement every time he speaks. But it is the responsibility of journalists and their editors to make this clear when covering his views.
It's not clear how much Buffett, Robertson, and Icahn are still involved in the active management of their money. I assume they are, unlike Soros, but some are probably more involved than others.
There's clearly a halo effect that goes on with longtime successful money managers. Investors fall into the same trap as journalists by investing in the more recently successful and well-known managers (whether in hedge fund or mutual fund managers), rather than the next great money manager.
I have enormous respect for George Soros and the fund he built. He deserves his success, his reputation, and the chance to speak out as much as he does. Following the halo effect is human nature. However, journalists should do better to point out the actual day-to-day responsibilities of all managers they cover. I have more interest myself in the guys whose hands are still firmly on the wheels of the ships they're steering.
Give me a guy like Leon Cooperman, still in the trenches managing Omega Advisors, yakking about his views of the market over George Soros any day.
At the time of publication, Jackson was long Apple.
Eric Jackson is founder and president of Ironfire Capital and the general partner and investment manager of Ironfire Capital US Fund LP and Ironfire Capital International Fund, Ltd. You can follow Jackson on Twitter at www.twitter.com/ericjackson or @ericjackson