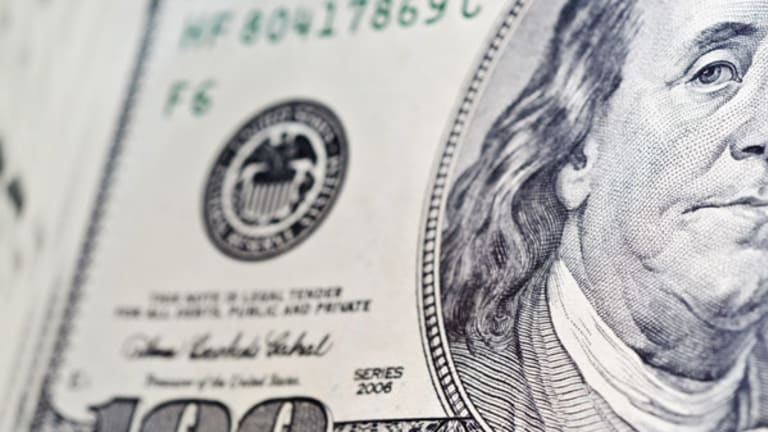 Soon the Market Pain Will Be Long-Term Gain for the Prepared Investor
Investors ready to jump into the market at the right time will be richly rewarded with cheap stocks.
NEW YORK (TheStreet) -- Over the last few weeks, there has been a steady uptick in skepticism and uncertainty against a backdrop of slowing global growth and earnings. All the major indexes were down in single digits last week and U.S. markets opened today down sharply, following the lead of Asian and European markets. 
If we take a longer look back than just last week, we find that over the last three months through last Friday's close, the Dow Jones Industrial Average was down 9.7%, the S&P 500 down 7.3% and the Nasdaq Composite Index finished down 7.53%. Today's early trading puts each of those markets in correction territory. 
The big question is, "what to do now?"
Market-gawking-induced paralysis won't serve to help you because you will be ill prepared for when the market does stabilize, at which point there will be scores of great companies whose shares are at far better prices than they were a few days, weeks or even a few months ago. Ahead of this morning's next leg down, Apple (AAPL) - Get Apple Inc. (AAPL) Report shares were down over 20% in the last three month and in the last month Disney (DIS) - Get Walt Disney Company Report shares dropped 17%. Again, just a few examples, with many more out there.
As difficult as it might seem, now is the time for investors to put pencil to paper or fingers to the keyboard and spreadsheet and look for compelling, long-term entry points in great companies at affordable prices. (I shared such thoughts on Starbucks (SBUX) - Get Starbucks Corporation Report shares early last week with Real Money Pro subscribers.)
An additional strategy would be to look for those companies that are riding tailwinds associated with evolving economic, demographic, psychographic, technology and related shifts. Ask questions such as:
-- Which companies will benefit from falling oil prices?
-- What products will consumers buy no matter the economic environment?
-- Will people terminate their mobile service because the stock market has fallen 10%?
And so on.
A good starting point would be to begin with some of the companies mentioned above -- I know I will.
This article is commentary by an independent contributor. At the time of publication, the author held no positions in the stocks mentioned. Versace manages a portfolio that owns shares in SBUX.
Follow Chris Versace on Twitter and Facebook.