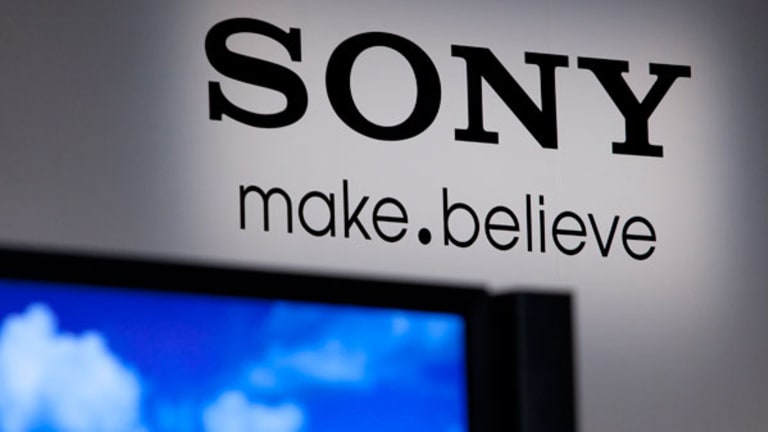 Sony's Xperia Z2 Phone Rivals Apple's iPhone; Why Isn't It Popular?
Gone are the days that Sony could launch a product and rely on its brand to generate sales.
Gone are the days that Sony could launch a product and rely on its brand to generate sales.
NEW YORK (TheStreet) -- The Sony (SNE) - Get Report Xperia Z2 smartphone is legitimately attractive in style and extremely powerful underneath the hood, making it the quintessential must-have smartphone. However, despite the compelling design and powerful architecture, consumers have shrugged and shown a lack of interest in the up and coming device.
The Xperia Z2 rivals the iPhone, so why doesn't it attract the raves it deserves?
It doesn't help that Sony has developed a pattern -- even a tradition -- of coming into a market late, then using traditional business tactics to woo consumers. But it's hard to sell a product as a status symbol when you're the last company to scrap old product categories and innovate in new ones.
Every other manufacturer is on its fifth or sixth generation smartphone. Many companies are using innovative means, too. One brilliant Chinese entrepreneur named Luo Yonghao has even developed a high-end smartphone by outsourcing design and component assembly to various companies.
Smartphone and tablet design, manufacturing and development can be outsourced, and the process is so standardized it's hard to develop an edge over competitors. Some companies are essentially bragging only about waterproof devices, because they can't claim to have a better CPU or "Look! I have some feature that the others don't have."
Samsung (SSNLF) created the LeBron Application to market the Samsung Galaxy S. It's an application that's designed to follow LeBron James' social life, and it's exclusively available to Samsung Galaxy owners.
The LeBron App. That's how marketers have decided to differentiate smartphone A from smartphone B. What you'll find even more surprising is Samsung's increasing relevance in search queries when compared to its competitors.
So no, Sony isn't doing anything wrong here. It probably has the coolest smart phone/tablet device on the market, and it's probably going to gain some market share against Samsung and Apple (AAPL) - Get Report.
The problem with Sony is the lack of consumer awareness. Its main product categories rank dead last when compared to Apple and Samsung.
On Google (GOOG) - Get Report (GOOGL) - Get Report Search, the iPad Air had 2.24 million monthly searches; Samsung Galaxy S5 had 2.74 million searches. The Sony Xperia Z2 has an anemic 301,000 monthly searches.
If I had to predict which the winners are going to be in this competitive space, I would have to bet the ranch on Samsung and Apple.
The CEO of Sony, Kazuo Hirai stated, "As we strengthen our entertainment and financial operations, we will implement the transformation of our core electronics areas to ensure growth from 2015 on." We've seen Sony over-promise when it comes to guidance in previous years. Therefore, I'm not really sure if Sony will become profitable. 2014 was supposed to be the year in which Sony would leverage its growing smartphone business, shutter non-performing operations, and come away with incremental earnings growth.
I'm starting to think Sony's handset division will have trouble penetrating into developed markets. In the most recent fiscal quarter, the mobile products and communication segment declined by 9% in constant currency. Meanwhile, in the first quarter of 2014, the smartphone market grew shipments by 28.6% year-over-year, according to IDC.
Gone are the days in which Sony could launch a product and rely on its brand to generate sales. It actually has to compete for business, which is something it doesn't seem to be very good at.
>>Read More: Helping Apple Haters Understand Why Android Is Doomed
>>Read More: How the iPad Can Get Even Bigger
>>Read More: Target Doesn't Have Gregg Steinhafel to Kick Around Anymore
>>Read More: US Bancorp Is the Best Big Bank That Everyone Should Be Talking About
At the time of publication, the author held no positions in any of the stocks mentioned.
This article represents the opinion of a contributor and not necessarily that of TheStreet or its editorial staff.