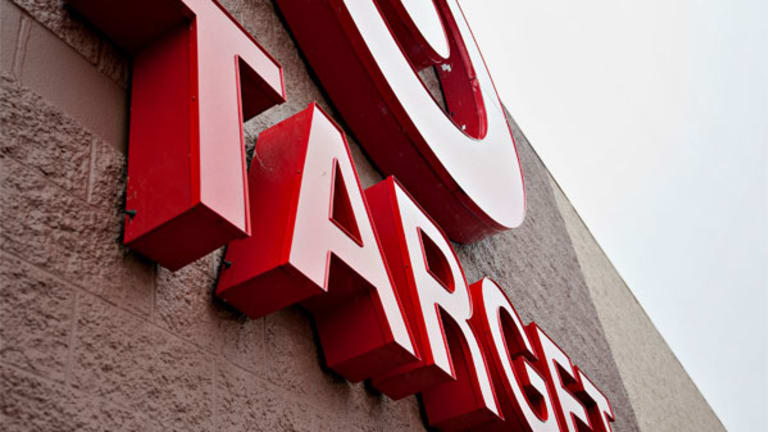 Sony's New Movie to Slam Target
Target surely didn't want a movie about last year's data breach.
NEW YORK (TheStreet) --Target (TGT) - Get Report has struggled to get customers back into its stores since late last year when it was revealed that 40 million customers had their credit-card numbers stolen at the retailer's stores.
Now Sony (SNE) - Get Report has picked up the movie rights to the data-breach scandal.
Sony has picked up the rights to a New York Times story called Reporting from the Web's Underbelly. The story centers on cybersecurity blogger Brian Krebs, who exposed the data breach at Target's stores. The movie should be entertaining, as Krebs has had his identity stolen numerous times, received fecal matter in the mail and had to deal with a SWAT team that was sent to his home.
Read: Why Google is Worth $1,300
Richard Wenk -- whose works include 16 Blocks, The Mechanic and The Expendables 2 -- will write the screenplay for Sony.
One recent movie about online security -- The Fifth Estate -- bombed at the box office. Shot with a budget of $28 million, the Disney (DIS) - Get Report movie made only $3.3 million domestically and $8.6 million worldwide.
For Target, the box office won't matter as much as that Sony's movie will bring the data-breach story into the limelight again and may bring up the fact that Target found out about the data breach before it originally let on.
Read: If Apple Need Netflix, Tim Cook Needs a Clue
Shares of Target -- which traded as high as $73.50 last summer -- closed Wednesday at $59.20, down 6.4% so far this year.
Only 33% of United States households shopped at a Target store in January, compared with 43% the prior year, and earnings for the company's fiscal fourth quarter ended on Feb. 1 fell 46% on costs associated with the security breach and lower sales.
Target didn't immediately return a request for comment.
At the time of publication, the author had no position in any of the stocks mentioned.
This article represents the opinion of a contributor and not necessarily that of TheStreet or its editorial staff.