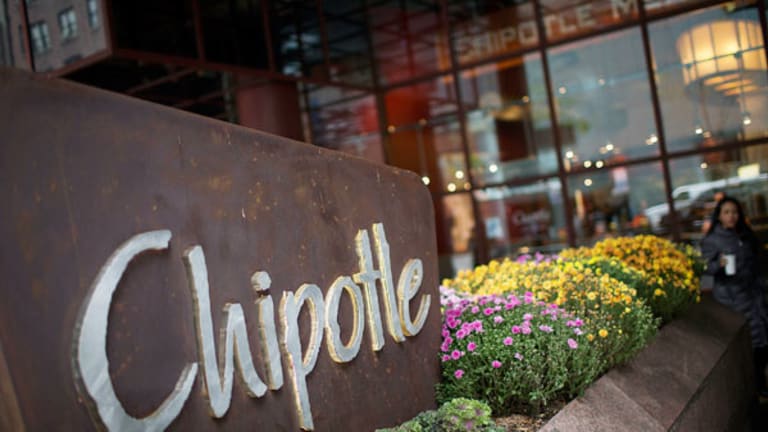 Some Profitable Stocks Providing Food for Thought
Here's our menu of investment choices.
Here's our menu of investment choices.
NEW YORK (TheStreet) -- Choosing a food joint -- where to dine in or invest your portfolio, can be a challenge in New York City. The Big Apple is a culinary capital with limitless options from which to choose and a many stocks for long-term investing.
Below we offer our "menu" of New York City food stocks. Bon appetit.
Starters
ARK Restaurants Corp. (ARKR) - Get Report owns and operates New York City's Bryant Park Grill and Clyde Frazier's Wine and Dine. ARK Restaurants runs 21 restaurant models, 22 fast food concepts and catering operations in New York, Washington, and Las Vegas. The company made headlines recently when it declined a takeover bid from Landry's, a bigger restaurant stock which owns Bubba Gump Shrimp Co. and McCormick & Schmick's.
Shares of the company last traded at $21.81, up 1.4% for the year to date but it has a small market cap of $71.04 million.
For a hot bowl of soup or a riskier investment there's The Original Soupman, a soup franchise with eight locations in the city. Soupman, Inc. (SOUP) is another small-cap stock -- $14.4 million -- sold over the counter. Its partnership with Tetra Pak to package its soup varieties helped placed the soup brand on supermarket aisles, allowing the company to grow its customer base.

Mains
Craving comfort Mexican food or a big-cap stock? Chipotle Mexican Grill (CMG) - Get Report allows diners to feast on your favorite Mexican food minus the guilt as it uses only 100& organic, trans fat-free and free-range ingredients.
The growth potential of Chipotle stock is notable. In 2013, Chipotle opened 185 new locations, which helped generate $3.21 billion in revenue for the company. The company went public in 2006. Shares trade around $510 and are down 4% for the year to date.
For fine dining there's Del Frisco's Double Eagle Steakhouse in midtown Manhattan. The Del Frisco Restaurant Group (DFRG) - Get Report trades around $27 and is up 13% for the year to date. The company has a market capitalization of $631.29 million, according to Yahoo! Finance.
DFRG is among the full service restaurants that have outpaced the Standard & Poor's 500 Index by 84% over the past year, according to Bloomberg.

Desserts and Digestifs
The Cheesecake Factory (CAKE) - Get Report has over 10 restaurant locations in New York City to satisfy locals' and tourists' sweet cravings. Shares of the company trade at $47, down 2.4% for the year to date. The company has a total market capitalization of $2.38 billion. The company posted $1.87 million in earnings for fiscal year 2013.
Rounding off our list is Starbucks (SBUX) - Get Report, another company New Yorkers just cannot seem to resist. While most people won't bother spending $5 to $10 bucks for a signature coffee beverage, many New Yorkers won't think twice of doing so. At $70, shares are dow 11% for the year to date.  Revenue rose 12% to $4.2 billion in the first quarter of 2014, according to its January news release.
 At the time of publication, the author held no positions in any of the stocks mentioned.
This article represents the opinion of a contributor and not necessarily that of TheStreet or its editorial staff.