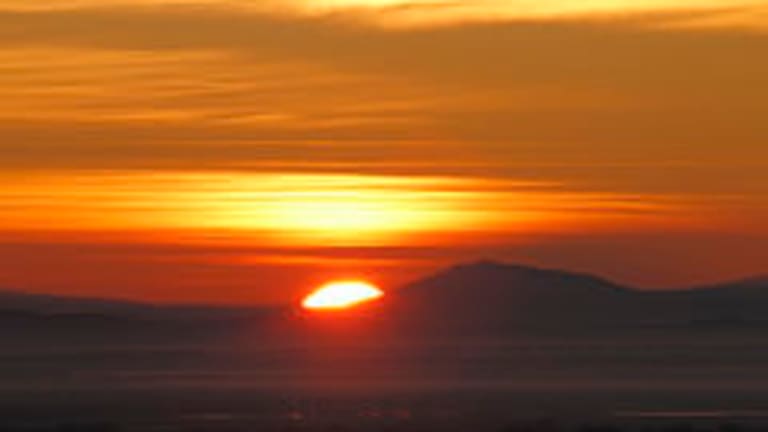 Solar Economics May Be Too Good for BP to Pass Up in 2015
Legal worries and need for greater efficiency may cause this oil major to consider re-entering this renewable market.
NEW YORK (TheStreet) -- Solar is growing in attractiveness in the energy sector, so much so that oil titan BP (BP)  could well be tempted to get back into the space.
Shares of BP are still reeling, down more than 20% from 2014 highs in early July, largely in response to falling oil prices. Management has previously looked to wind and biofuel for value, to help balance the company's core focus on oil. Biofuels have been working out well for the company, wind not so much. BP nearly sold off its wind assets last year.
Solar had been another area of interest but the company walked away from it in
. Since then however, enough has changed on the solar landscape to warrant a fresh look at ways solar could enhance its current portfolio.
Solar enhanced oil recovery could lower gas consumption and greenhouse gas emissions (GHGs) dramatically. French energy giant Total (TOT)  is the largest shareholder in SunPower (SPWR)  and the two companies are actively exploring synergies. BP could do the same thing, seeking a partner to jointly develop projects.
A selloff in publicly traded solar companies like First Solar (FSLR) , Yingli Solar undefined  and Trina Solar (TSL)  may cause BP to consider acting sooner than later in forging a relationship in the solar space. With concern Japan may cut subsidies for solar power, BP should keep an eye on opportunistic lower valuations if in fact the second largest solar market cuts support of new installations.
BP, still smarting from its legal ramifications for its part in the 2010 Deepwater Horizon spill, could see its total spill-damages rise to $46 billion (they paid $28 billion already). That means they have more incentives to explore cheaper power -- including solar -- than their rivals. The focus of the company's CEO Bob Dudley on operational performance and carbon management across its operations gives them a further incentive.
More advanced and affordable solar applications that have appeared in the last few years make it economical and practical to use solar to power remote oil and gas locations and to help operate compressors and pumps. Deepwater offshore oil projects are expensive, with rig day rates now fetching up to $500,000 per day, five times the rates companies like Apache (APA)  shell out for shallow water plays. Those costs could be trimmed by a judicious use of solar technology.
However, Royal Dutch Shell (RDS.A)  set the most interesting precedent, using solar to power enhanced oil recovery. The process boosts fuel production by generating steam to heat water injected into partly depleted oil fields, maximizing oil recovery. This is something California-based GlassPoint Solar is working on now with Berry Petroleum. GlassPoint estimates that 60% of the costs to operate heavy oil projects is linked to natural gas use. Solar a clear option to reduce those costs.
GlassPoint Solar was recently backed by Shell, Rockport Capital and others in a $53 million round. As Eric Wesoff of Greentech Media recently reported, Rod MacGregor, GlassPoint's CEO, thinks solar enhanced oil recovery is a "$115 billion heavy oil business opportunity." That a huge number that only affirms BP can't afford to sit on the sidelines when it comes to solar power, especially since the company is still a big player in the Middle East, an energy market ripe for solar expansion.
Given the financial pressures on BP from oil prices and the Deepwater Horizon disaster, the company needs the greater efficiency and cost cutting measures that solar can provide. 
At the time of publication, the author had no positions in stocks mentioned.
This article is commentary by an outside contributor, separate from TheStreet's news coverage.
Follow @bluephoenixinc