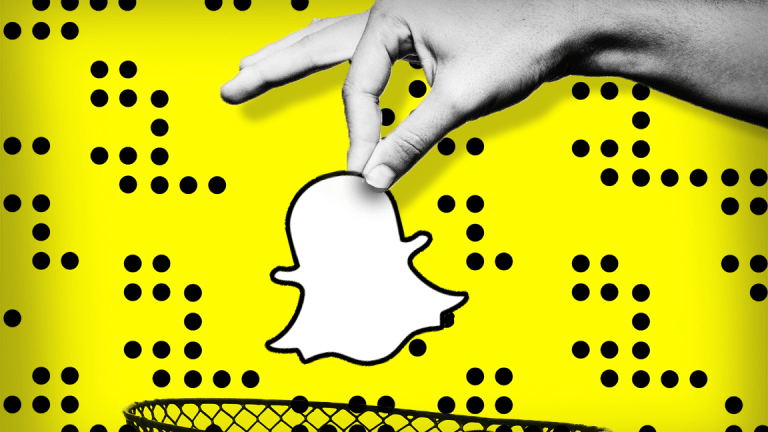 This Is How Much Rihanna Just Made Snapchat Short-Sellers
Snapchat investors best fear the power of celebrity tweets. The latest hater: singer Rihanna.
Snap (SNAP) - Get Report co-founder Evan Spiegel should stop counting his billions for a second and head to Hollywood to make friends with his VIP users.
Shares of the disappearing messaging app dove 3.6% on Thursday after singer Rihanna instagrammed that the social media service "ain't my fav app out there!" The post came after Snap posted an offensive advertisement showing Rihanna and her one-time boyfriend Chris Brown (below). 
Rihanna's post netted short sellers a cool $55 million in paper profits, according to research outfit S3 Analytics. 
Snap just can't seem to get on the good side of celebs. 
Reality TV star Kylie Jenner sent Snap shares plunging 8% on Feb. 22 following a tweet to her 22.4 million followers against the new Snapchat redesign. Said Jenner in the tweet (telling as to her favorite social platform right now...), "sooo does anyone else not open Snapchat anymore? Or is it just me...ugh this is so sad." Jenner added, "still love you tho snap...my first love."
The stock's decline racked up $163 million in paper profits for those short Snap's stock that day. 
Short-sellers have netted $107 million in paper profits going back to Jenner's February tweet, says S3 Analytics. 
Goes to show how much speculation is still embedded in Snap's stock price....