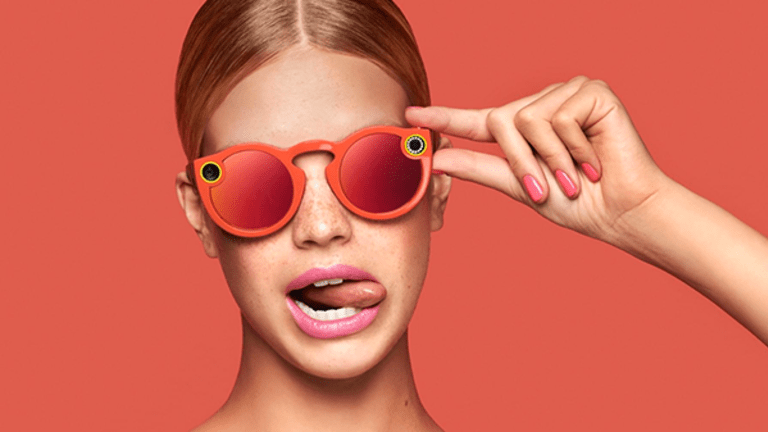 Snapchat's Stock Could Dive on Monday, Tobacco Stocks Die -- Watch 'Five Before the Bell'
Snap Inc. may have an interesting day.
European stocks are shrugging off geopolitical risks in Asia and South America, with the bulls taking over once again and riding solid corporate earnings and firming regional data to another solid session.
HSBC (HSBC) - Get HSBC Holdings Plc Reportgot the ball rolling with better-than-expected first half earnings and a bigger share buyback program (+$2 billion to $5.5 billion) while France's Sanofi surprised with stronger fiscal year guidance after a surge in consumer healthcare sales boosted its Q2 earnings. Tobacco stocks continued to suffer after last week's FDA move to lower nicotine levels while oil and commodity stocks got a boost from rising crude (WTI hit a two-month high $49.85 before easing to $49.62) and copper prices (LME copper +0.8% to $6,378 per tonne).
The FTSE is up 0.5% while we're looking at 0.2% to 0.25% gains around the rest of the region. Swiss stocks are up 0.44% with healthcare and financial leading the advancers.
On the macro side, Germany posted much stronger-than-expected retail sales for June (+1.1%, the best in 8 months), unemployment is at a reunification low and we'll get Eurozone inflation data later in the session.
Wall Street is looking higher, with the Dow up with a 0.22% gain at the opening bell and the Nasdaq set to rise 0.23%.
TheStreet's BIGGEST Story of the Morning
By: Annie Palmer
Just when it seemed that Snap Inc.'s (SNAP) - Get Snap, Inc. Class A Report wild post-IPO ride couldn't get any worse, Wall Street is bracing for another big move in the shares beginning on Monday.
That's when the Snapchat parent company's 150-day lockup period expires and up to 400 million shares are eligible flood the market, which is expected to put the stock under pressure (Snap's current float is 188 million shares). Those 400 million shares are primarily owned by early investors and insiders such as CEO Evan Spiegel and CTO Bobby Murphy, as well as venture capital firms Lightspeed Venture Partners and Benchmark Capital, among others. Snap has another lock-up period set to expire at the end of August, when as many as 800 million shares owned by employees, directors and other parties are eligible to be sold.
Lockup periods are a standard part of the initial public offering process, with most ending after 180 days, although they can last anywhere from 90 days to more than a year. Once the lockup expires, company insiders who bought into the stock early (usually at a discount to the IPO price) are allowed to sell their shares. A lockup period exists to prevent a flood of shares from hitting the market right after an IPO, as well as to support the price of a stock, reducing volatility.
While much of Wall Street agrees that the lock-up expiration is a short-term concern, the potential stock move is hardly welcome news given Snap's recent plunges. The stock has fallen nearly 23% over the month of July (drifting below its $17 IPO price for the first time), and is down 44% since Snap's IPO in March. On Friday, shares of Snap fell 1.4% to $13.81, close to an all-time low.
Read full story here.
Watch More with TheStreet: