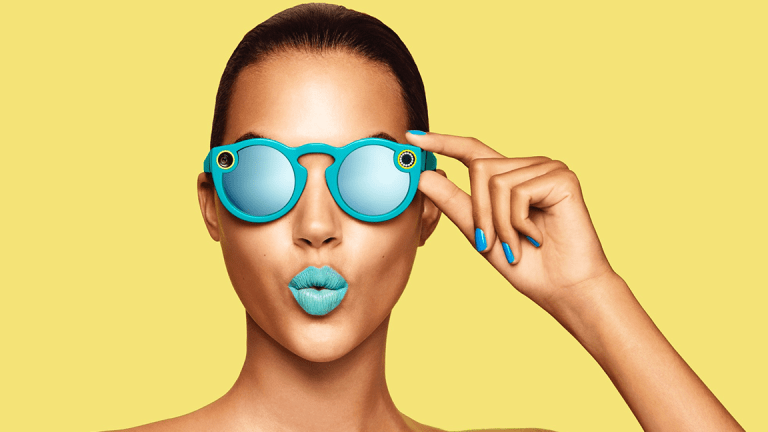 Snap Pops As Investors Hope for Twitter-Like Comeback; M&A Ahead for CSX?--ICYMI
Here's what you need to know now for Monday, Dec. 18.
Here's what you need to know now for Monday, Dec. 18.
The wave of mergers that dominated headlines on Monday may have distracted many from what was another stellar trading day for the major indexes.
Amid the larger rally, much maligned Snap Inc. (SNAP) - Get Report  found itself in positive territory for a change, closing up 2% to $16.10 on Monday, despite being down about 35% from its May IPO price.
The slight uptick got us wondering: Can the parent of popular social network Snapchat pull out of the post-IPO malaise and join recently hot Twitter Inc. (TWTR) - Get Report  or perhaps make a move similar to Facebook's (FB) - Get Report  after its disastrous start in its first year?
"I certainly don't see SNAP 'copy-catting' Facebook, but the setup here is similar to the recent breakout we saw with Twitter, making it worth a look," wrote Jim Collins on TheStreet's sister publication Real Money Pro.
Collins notes that despite some on Wall Street carrying a price target as low as $7 per share, "the secondary technical indicators appear to disagree" and point to the $19-20 area over the first two months of 2018.
And we talked on Friday about railroad operator CSX Corp. (CSX) - Get Report  and its turnaround strategy that had been put on hold as its CEO took a medical leave of absence.
Just days after taking that leave, CSX informed shareholders that CEO Hunter Harrison had died from an undisclosed medical condition.
While it may seem crass, TheStreet and its sister publication The Deal, took a look at what the vacancy at the top spot means for the company going forward. The long and short of it: CSX may need to be acquired if it wants to save itself.
And though analysts think the company will continue to operate business as usual and that it would begin a search for a new full-time CEO, some suggest that that a new chief executive could be brought it through a large merger. CSX has been pressured by activists before, and companies that add an insurgent to their boards tend to seek to sell themselves or engage in some big mergers when they have no full-time CEO.
CSX could face that kind of pressure from Paul Hilal's Mantle Ridge, an activist fund that placed three representatives on the board earlier this year, now that Harrison is gone.
This is an excerpt from "In Case You Missed It," a daily newsletter brought to you by TheStreet. Sign up here.

Photo of the day: A victory lap
We just experienced a merger Monday for the ages with a number of $1 billion-plus deals being announced this morning. Potentially lost in the merger shuffle was a $2.8 billion deal that combines casino operators Penn National Gaming (PENN) - Get Report and Pinnacle Entertainment (PNK) - Get Report . The two companies have pretty storied histories, with Pinnacle Entertainment tracings its roots back to 1938, when movie mogul Jack L. Warner opened the Hollywood Park Turf Club racetrack in Inglewood, Calif. with other shareholders including Walt Disney, Mervyn LeRoy and Bing Crosby. Though Pinnacle would sell the race track to Churchill Downs (CHDN) - Get Report in 1999, while under its original ownership the track played home to some memorable races including the 1938 race shown above where famed racehorse Seabiscuit and rider Red Pollard scurried past the competition.
Read more from "In Case You Missed It." Sign up here.
More of What's Trending on TheStreet: