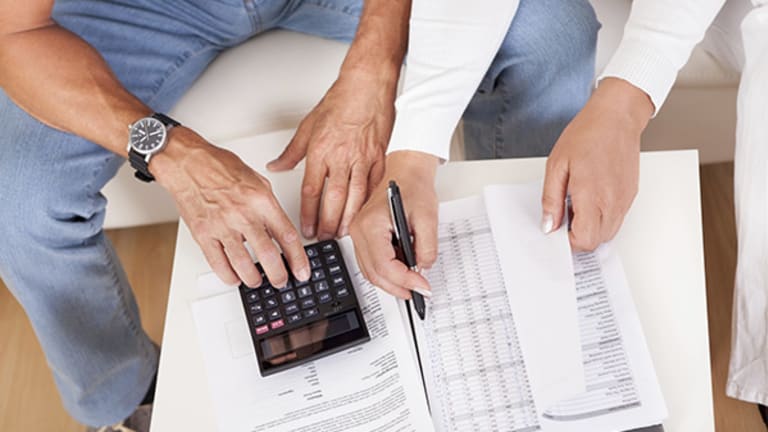 Smart Strategies for Getting Rid of the Losers in Your Portfolio Ahead of the Coming Bear Market
Protect your nest egg from further market declines by cutting your losses and maximize your tax benefits.
Every portfolio has a couple of failed ideas -- stocks without value or long-term possibility that deserve to be effectively liquidated.
Even though you'll incur a loss on these investments, you can use that loss to your advantage through tax-loss selling. When you sell a position that's in the red, you record a loss that can offset the profits you've made selling successful investments. This can reduce your capital gains taxes.
Tax-loss selling is only applicable in taxable accounts and does not apply to retirement accounts such as IRAs or 401(k)s. Even so, it's one of the shrewdest moves you can make to protect and enhance your retirement portfolio. It's important to note that your tax-loss sales must settle by the last business day of the year for which you plan to record the loss.  
It's obviously very early in 2016, but there are some stocks that may already be dragging down your portfolio and could decline even further in the coming bear market. You may want to offload them now and use whatever losses you have incurred to balance out gains you make from successful investments later this year. Two such stocks are Whole Foods Market (WFM) and HCP (HCP) .
WFM data by YCharts
1. Whole Foods Market
It's unlikely you've made any gains in Whole Foods Market lately. The stock is currently trading near 2011 levels.
The company right now is facing numerous challenges. First, there's heightened competition in natural and organic foods retailing (notably fromThe Kroger Co. (KR) ), and some observers say the space risks becoming oversaturated. Last year the company was accused of overcharging customers in New York and recently paid the city $500,000 to settle the allegations. It also said it had made some mistakes. Obviously, $500,000 isn't that much money, but the erosion of consumer trust in the brand caused by the episode could prove costly in the long run. What's more, late last year, Whole Foods saw an uninspiring slump in same-store sales. 
2015 wasn't a great year for other companies making and/or selling natural/organic groceries. Like Whole Foods, The Fresh Market (TFM) and Hain Celestial Group (HAIN)  saw their shares decline.
After growing annual earnings per share at an average rate of 14% for previous five years, Whole Foods in the current fiscal year (September 2016) is expected to see EPS decline 4.3%. If analysts' opinions are correct, it will be underperforming the industry significantly.
Next fiscal year (September 2017), Whole Foods is expected to see EPS rise 5.2%, but that would still lag estimates for the industry of 14.5%.
Another reason to let go is that analysts aren't really too hopeful about the stock -- even after its recent selloff. In fact, the 12-month median price target of $30 is only 89 cents higher than the stock's current price, suggesting there's little upside. 
And so it seems a safe bet to sell Whole Foods now before things get worse. And if you're taking a loss on your position, you can use it to offset gains you make elsewhere this year. Your long-term wealth-building plan should always take tax considerations into account.
HCP data by YCharts
2. HCP
HCP is a real estate investment trust serving the health care industry in the U.S.
Although REITs as a whole are beginning to show signs of life this year after a terrible 2015, we feel it's prudent to exit HCP at this time if you've been facing losses. 
Although HCP's 6.11% dividend yield may seem attractive, part of the reason it's so high is because the stock's price has fallen 23% over the last 12 months.
The REIT has booked multiple impairments in 2015 that totaled more than $600 million by November.
Goldman Sachs (GS) downgraded the REIT to sell from neutral, an ominous sign. We see little reason to invest in a stock that is expected to see only 1%-3% EPS growth in the next couple of years and is expected to move into a slow-growth phase from a period of stronger growth. Analysts expect average annual growth for the next five years of 3.2%, vs. 16.7% for the industry.
At a price-to-earnings growth ratio of 3.65, this REIT appears overvalued compared with its industry, which has a PEG ratio of 2.5. That makes it a sell right now. This is even more relevant if you're stuck with losses in this investment.
So we say find a smart window and slip away, and use tax-loss harvesting to gain from the losses. 
As we've just explained, tax-loss harvesting is a smart move, especially in these dangerous market conditions. Are you making the right investment moves for your retirement, or are you blowing it by making all-too-common money mistakes? There are crucial steps that you should be taking now, to build wealth over the long haul. To find out whether you'll have enough money in your later years, download our free report: Your Ultimate Retirement Guide.
This article is commentary by an independent contributor. At the time of publication, the author held no positions in the stocks mentioned.