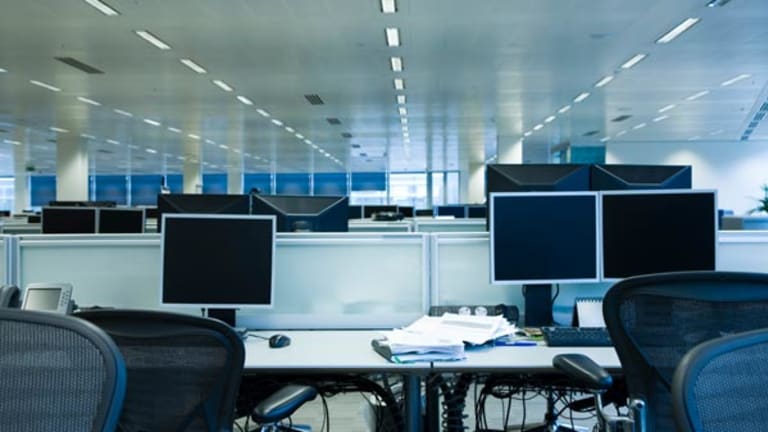 Publish date:
Small Technology BITES Portfolio Update
The portfolio is up 12% vs. 4% for the S&P Small Cap Index.
The portfolio is up 12% vs. 4% for the S&P Small Cap Index.
NEW YORK (TheStreet) -- In late March, I introduced the BITES portfolio, which was comprised of five names trading at seemingly cheap valuations. The idea was to develop a concentrated tracking portfolio of small technology companies that might appear enticing even to deep value investors. While technology is an area that I have generally avoided, over the past several years a few of my deep value screens have been chock full of smaller technology companies trading at seemingly compelling valuations. Some of these names have been depressed for so long, trading very close to their net current asset values that I began to wonder whether this was simply the new normal for these companies. Each of the BITES names met the following criteria:
Minimum market cap of $250 million
Trading for less than 2 times net current asset value
Profitable during trailing 12 months
Forward price-to-earnings ratio is less than current P/E
Long-term debt to equity is less than 30%
All are technology related names
From the results of that search, I selected the components of the BITES portfolio which include
Benchmark Electronics
(BHE) - Get Report
,
Ingram Micro
(IM)
,
Tech Data
(TECD) - Get Report
,
Electro Scientific Industries
(ESIO) - Get Report
and
SYNNEX
(SNX) - Get Report
. At the time of inception, this group of five traded at just 1.37 times net current asset value, 0.97 times book value, and 0.43 times sales.
While the portfolio lingered early on, recently performance has picked up. Since my
in mid-May, the BITES portfolio is up 12.3% versus 4.2% for the S&P Small Cap Index. Since inception on March 22, the portfolio is up 10%, and all five names are in positive territory. SYNNEX and Benchmark Electronics are the best performers so far, up 17.5% and 17% respectively. Ingram Micro is at the back of the pack, up 3.9%.
Since pulling back more than 20% between March and April after issuing a weak second quarter profit forecast, SYNNEX has been on quite a tear, up 44%. The stock is also at an all-time high, yet still trades for just 11 times 2014 consensus estimates.
data by
Despite the 10% run-up since March, the BITES portfolio still appears to be very cheap. Weighting all five of the names equally, the portfolio trades at just 1.56 times net current asset value (NCAV), 1.09 times book value, 0.49 times price to sales, and a forward price earnings ratio just under 12. The average market cap is about $1.65 billion. The companies also remain cash rich, with each having at least 12% of their current market cap in cash, with an average of $335 million in cash per company.
While the BITES portfolio has shown great improvement over the past couple of months, it is much too short of a time period to draw any conclusions. But, time will tell.
At the time of publication the author is long IM, ESIO.
This article is commentary by an independent contributor, separate from TheStreet's regular news coverage.
Jonathan Heller, CFA, is president of KEJ Financial Advisors, his fee-only financial planning company. Jon spent 17 years at Bloomberg Financial Markets in various roles, from 1989 until 2005. He ran Bloomberg's Equity Fundamental Research Department from 1994 until 1998, when he assumed responsibility for Bloomberg's Equity Data Research Department. In 2001, he joined Bloomberg's Publishing group as senior markets editor and writer for Bloomberg Personal Finance Magazine, and an associate editor and contributor for Bloomberg Markets Magazine. In 2005, he joined SEI Investments as director of investment communications within SEI's Investment Management Unit.
Jon is also the founder of the
, a site dedicated to deep-value investing. He has an undergraduate degree from Grove City College and an MBA from Rider University, where he has also served on the adjunct faculty; he is also a CFA charter holder.