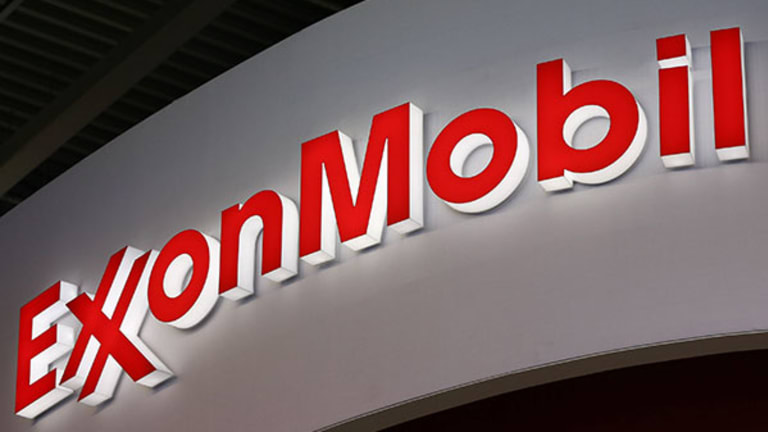 Small Caps Continue to Outperform on Tax Reform, Oil Marches Higher - ICYMI
Here's what you need to know now for Wednesday, Sept. 27.
Tech, FANG stocks, healthcare reform, cloud wars, yada, yada, yada.
Those headlines continue to proliferate, and it was no different on Wednesday as the markets, including the tech-heavy Nasdaq, finished the day with solid gains.
But amid the rise the area that has been under-covered seems to be the continued outperformance of small cap stocks, particularly the Russell indexes and, in turn, the iShares Russell 2000 Value ETF's (IWN) - Get iShares Russell 2000 Value ETF Report  .
Sure, small-caps have been outperforming for a while-they are up almost 4% in September-but today was an exceptional 2% move higher, its best one-day performance since March 1. That compares with the S&P 500, which is a paltry 0.2% higher by comparison today, and up only about 0.5% for the month.
It is easy to attribute this bump, which has been on the back of such over-performing stocks like Overstock.com Inc. (OSTK) - Get Overstock.com, Inc. Report  , Advaxis Inc. (ADXS) - Get Advaxis, Inc. Report  , and Lannett Co. (LCI) - Get Lannett Company, Inc. Report  , on renewed hope of tax cuts, or "reform" if you prefer. But there may be other catalysts at play including, of course, algorithmic trading, according to our sister publication Real Money.
Elsewhere in the markets, crude oil prices continued their run-up after a weekly reading on U.S. stockpiles showed a surprise decline in inventories over the past week. However, the uptick in crude prices hasn't quite translated to an overall boon for the sector as investors sheepishly await earnings from the energy sector. Eyes are on bellwethers like Halliburton Co. (HAL) - Get Halliburton Company Report  , Exxon Mobil Corp. (XOM) - Get Exxon Mobil Corporation Report  and Chevron Corp. (CVX) - Get Chevron Corporation Report  , to see how the recent storms and commodity fluctuations have truly affected the industry.
This is an excerpt from "In Case You Missed It," a daily newsletter brought to you by TheStreet. Sign up here.

Photo of the day: A once high-flying brand
We'll keep the sports theme going for one more day. Nike Inc. (NKE) - Get NIKE, Inc. Class B Report managed an earnings beat, driven by cost-cutting, share repurchases and low retail expectations, but sales of Converse dropped 16%. Andrew Campion, CFO of the Beaverton, Ore.-based company, said the bulk of the decline was in North America, despite "high-double-digit growth in China." He attributed the decline to "a purposeful tightening of supply in North America." Regardless of the reasoning, the disappointing results show the decline of the Converse brand, once a stalwart on basketball courts, school hallways and track fields. Above a young Wilt Chamberlain, fresh out of the University of Kansas, works out in his Chuck Taylors converse. The decline in Converse sales came in spite a 2% increase in revenue for the Nike flagship brand, which totaled $8.6 billion in the quarter, as younger people gravitate toward Air Jordans rather than the unofficial Air Chamberlain.
Read more from "In Case You Missed It." Sign up here.
More of What's Trending on TheStreet: