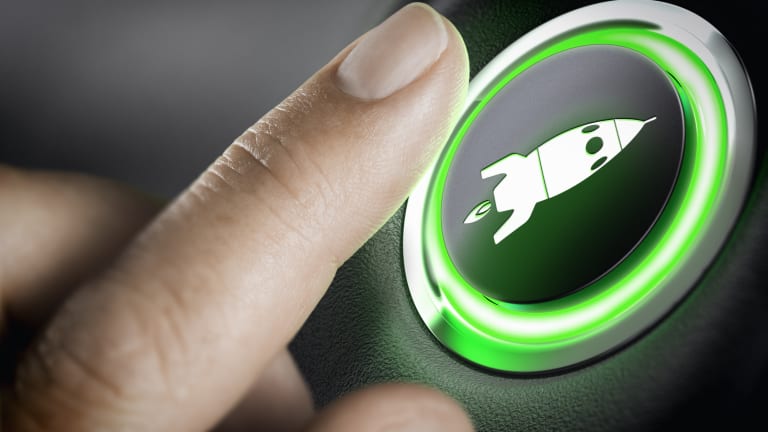 Small-Cap Stocks Are Doing Something They Haven't Done Consistently in 3 Years
Small-cap stocks have finally jumped back to life on prospects for a strong U.S. economy this year. What trade war?
The quickest way to see investors don't believe a nasty trade war that pummels the U.S. economy will actually happen: small-cap stocks are finally out-performing. 
After lagging behind U.S. large-cap stocks for the last one and three-year periods ended Mar. 13, U.S. small-cap stocks as measured by the Russell 2000 Index have performed in line with U.S. large-cap stocks in the Russell 1000 year to date. The Russell 2000 has pulled ahead of the Russell 1000 during the past month and in March, points out FTSE Russell -- the Russell 2000 has risen 5.2% in March vs. 2.2% for the Russell 1000. 
"Several fundamental factors are driving recent small cap alpha -- first, the Russell 2000 Index constituents have a much lower 19% international revenue exposure than the Russell 1000 Index's 38% and as a result, it has been less affected by recent trade war fears," says FTSE Russell managing director Alec Young. 
"In addition, while small caps generally sport higher valuations than large cap stocks, it's worth remembering that they have a faster growth outlook."
Some small-cap names in particular have crushed the Russell 2000's year to date performance:
Programming Note
Not receiving the freeJolt newsletter each morning? Join here. Watch below what you are missing.