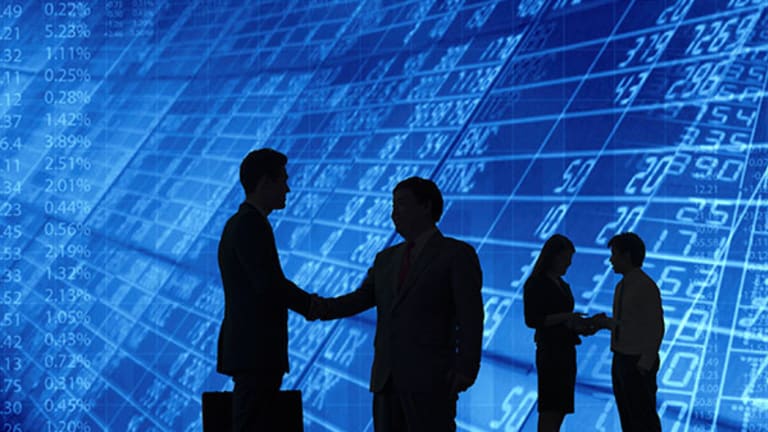 Small Business Hiring Shift Might Be Bad News for the Economy in 2016
The nimble needs of small businesses may suggest a fast-follow approach for big business and investors alike.
With the Fed's rate hike behind us and markets roiling to gain financial footing in the waning days of the year, economic forecasters and investors are looking to 2016.
One little known area that might deserve a little attention is small business hiring.
Some 95% of U.S. employers are classified as small businesses with fewer than 50 full-time workers on staff. Given the breadth of industries and geographies covered by those businesses, they tend to be a reliable barometer of economic conditions ahead of large businesses.
Consider for instance the institutional inertia of big businesses, which tend to have slower decision-making cycles, investment implementation, as well as protracted hiring and firing practices as a result of scale. Larger companies frequently take longer to implement lay-offs, preferring actions such as attrition or hiring freezes so they don't have to go through the expense and time of rehiring when economic conditions turn around. Small businesses simply can't carry those kinds of labor costs -- they have to react faster, than larger operations.
That's where the Paychex ' IHS Small Business Jobs Index comes in. It tracks employment growth among small businesses as well as sectors that are hiring and those that are not.
What the index found that should leave observers worried is that small businesses are hiring, but they're hiring more part-time workers than before. 
"Our data show that within the past two years part-time employment has gone from approximately 6% to 9% of total employment for small businesses with 50 or fewer employees. This is a big deal -- because it marks a 50% increase within a relatively small window of time," Paychex President and CEO Martin Mucci told TheStreet.
According to Mucci, these data suggest that small businesses may actually be hiring more employees, but at part-time rates to better control benefit costs as well as compliance and overtime expenses.
"Under the Affordable Care Act, if a business has 50 or more fulltime employees, including full-time equivalents (those working a minimum of 30 hours per week), they must offer those employees and their dependents health insurance. It's fair to say these employers may be choosing part-time employees to keep healthcare costs and compliance expenses down," he said. "Additionally, proposed expansion of federal overtime rules are expected to take effect in 2016, which may also be driving this move toward part-time employees as well."
So what does that mean for small businesses and the broader economy as a whole for 2016?
"There continues to be this cautiousness. They may continue to hire new workers, but they're more likely to hire part-time employees. We expect that small businesses might be less likely to invest and expand into a second or third location for their operations -- choosing instead to get by with their single location. While there's positive, sustainable growth, it's resulting in a very slow recovery out of the recession and that's likely to continue," said Mucci.
Paychex is a leading provider of integrated human capital management solutions for payroll, HR, retirement and insurance services for small-and-medium sized businesses. Mucci says his company's index provides a unique, often overlooked, perspective on the country's economic health.
"The index data relies on real-market activities from 350,000 small business clients of Paychex. It measures the change in the rate of employment growth monthly, serving as a true leading economic indicator for the nation," said Mucci. "It also breaks down employment growth by regions, states and major cities of the U.S. by measuring the rate of small business expansion or contraction within those geographies."
Additionally, the small business jobs index tracks industry sectors that are hiring and those that are not.
The most recent index for November shows that job growth was highest within the "Other Services" sector of the economy, which Mucci says is a good signal in that it's driven by discretionary spending.
"That's an important consideration when talking about a sector that's leading economic growth. It's a real measure of consumer confidence. If people are feeling better about their personal wealth or the overall economy -- they're more likely to start spending their discretionary dollars. We feel that's a good sign because consumer confidence is such a critical part of the broader U.S. economy. They don't have to spend those dollars but our data suggests that consumers are choosing to spend given the hiring in this sector," said Mucci.
Since hiring is occurring within the "Other Services" sector, investors might consider some large corporate analogues for that growth area's component services such as:
Automotive repairs and maintenance - Advance Auto Parts
Leisure and hospitality - StarwoodHotels or Panera
Personal care services - Estee Lauder Companies
Pet care - VCA Antech
Equipment repairs - Best Buy or Apple
Dating services - InterActiveCorp, the parent company of Tinder, Match and OKCupid
While the index shows that the manufacturing sector had the most significant hiring slowdown during the past year, Mucci noted that one of the most interesting drivers of growth within the "Other Services" sector was part-time employment.
This article is commentary by an independent contributor. At the time of publication, the author held no positions in the stocks mentioned.