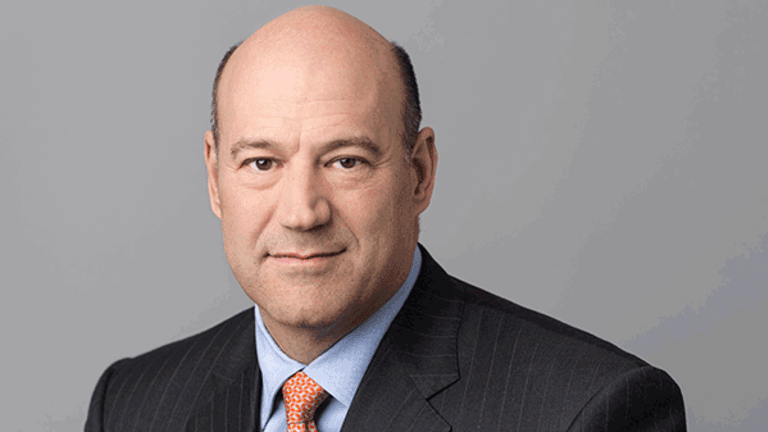 Six Reasons I'm Thrilled Trump Is Ditching the Little Guy Investor
President Donald J. Trump is putting the kibosh on a Department of Labor rule that would have forced brokers to put clients' interests ahead of their own. Here's the upside.
Well, there you have it. As expected, the president who persuaded America that he was a big pal of the Little Guy has sold supporters down the river and delivered a gift to the financial industry.
I'm speaking, of course, of news Friday that President Donald J. Trump is moving to both amend the post-crisis protections of the Dodd-Frank legislation and to trash a rule that would have forced brokers to put clients' interests ahead of their own. At long last, Trump and his fellow Republicans have something they can agree on: the 99% don't matter.
The Wall Street Journal interviewed White House National Economic Council Director and former Goldman Sachs (GS) - Get Goldman Sachs Group, Inc. (GS) Report executive Gary Cohn on the developments, which, despite their devastating effect on the public, come with some upside. Consider:
We weren't doing such a good job of protecting the small investor anyway. If Trump pulls the plug on the fiduciary rule, investors may develop a sharper understanding that they're on their own -- and behave accordingly. Another benefit: Some financial firms have said they'll abide by the rule whether it becomes law or not. With luck, the firms that take the low road will land spots on investors' black lists.
We will get to keep "investor choice" after all, which means people in my business will have lots of click-bait stories to write when Wall Street products blow up. Financial firms had whined that investors would lose access to (high-fee, often schlocky) products under the fiduciary rule. But now "Americans are going to have better choices and Americans are going to have better products because we're not going to burden the banks" with regulatory costs, Cohn told The Journal. Have you ever heard of American investors complaining that they weren't getting pitched enough products by brokers? Neither have I.
Having seen what happened the last time we softened the rules, we'll have time to prepare for the next financial crisis. Start socking money into the mattress.
We won't have to read any more drivel about the fiduciary rule from Anthony "The Mooch" Scaramucci, the hedge-fund-guy turned almost-Trump-adviser who incessantly trashed the rule. He once compared it to the 1857 Supreme Court Dred Scott decision that ruled African-Americans could not be U.S. citizens. Scaramucci, an acutely sensitive guy, was concerned that the rule discriminated against the nation's downtrodden stockbrokers. I'll bet you were concerned too.
We can look forward to four years of gems from Cohn, who's setting himself up as this administration's George W. Bush. The fiduciary rule is "bad for consumers," Cohn told The Journal, referring to the likelihood that brokerage firms would have to cut back on certain products. "This is like putting only healthy food on the menu, because unhealthy food tastes good but you still shouldn't eat it because you might die younger." Gary, you're already doing a heckuva job.
Finally, we'll get to hear all sorts of really weird and funny justifications about the benefits of deregulation. Deregulating markets is about being a player in the global market, Cohn told The Journal. It "has nothing to do with Goldman Sachs. It has nothing to do with JPMorgan . It has nothing to do with Citigroup . It has nothing to do with Bank of America ." C students everywhere can take hope that they, too, might one day work at Goldman Sachs.