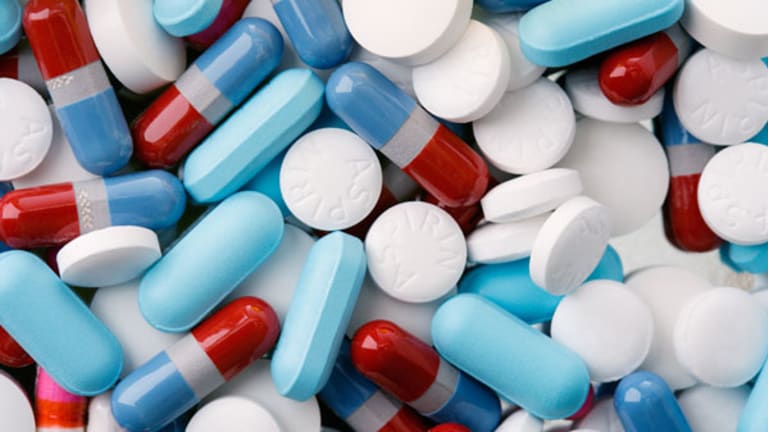 Six Biotech and Technology Stocks With Strong Technical Set-Ups
Wednesday's session featured some good moves and technical set-ups, particularly in biotech and technology.
Wednesday's session featured some good moves and technical set-ups, particularly in biotech and technology.
NEW YORK (TheStreet) --Wednesday's strong session featured some good moves and technical set-ups in stocks we follow, particularly in biotech and technology.
Achillion Pharmaceuticals (ACHN) - Get Report was up nearly 10% on Wednesday. I love the way it's been holding support. The 50-day moving average is right at $12.24. The low on Tuesday was $12.41, and on Wednesday it popped from $12.92 to $14.21, and closed just a penny off the high at $14.20, up $1.28. That was a fabulous close. Volume picked up to 4.7 million shares traded. What we need is for it to get above $15.31, and then I'm looking at $19.
(CLDX) - Get Report
had a nice snapback on Wednesday, going from $16.60 to $18.14, and closed only 4 cents off the high at $18.10, up $1.27, or 7.5%, on 1.7 million shares. There is still some resistance here, and it has not taken out the pattern yet.
The orderly channel has taken this stock down over a three-week period from the $21.70 area, all the way back down to $16 and change, but held right around the 50-day and lateral support and had a nice snapback Wednesday. The stock needs to follow through and take out the moving averages and then get up near the $19.40 range. Wednesday was a good step towards that on good volume for this stock, but I want to see better volume, up to five million to 10 million shares. Targets will be a retest of the highs around $21.70, and beyond that $23 and then $27 potentially. Stop would be under $16.
Tableau Software (DATA) - Get Report has been acting very well. If you look at the overall picture, it broke out of a wedge in September, retested the trendline, ran up again and then went into a nice orderly wedge pattern. That pattern was recently broken and retested, and on Wednesday the stock broke out again, up $5.55, or 6.9%, to $85.87 on 1.2 million shares, the biggest volume in a month and a half. I'm looking for this stock to get into the mid-$90s.
Orexigen Therapeutics (OREX) had a nice pop late in the day on Wednesday, up 47 cents, or 8%, to $6.38 on nearly 4 million shares. It has been going in fits and starts recently. When you see a pop, pullback and pop, you expect a consolidation, which it got, but it didn't follow-through and consolidated longer than I expected. But then some volume came into it, and the stock exploded in the last three sessions. If it gets through the spike-high at around $6.50, it could reach $7.50-.75 very quickly, my first swing-trade target. Beyond that, $11.50-.$1175, the high from three years ago.
Radius Health  (RDUS) - Get Report has acted very well since its initial public offering back in June. It had a run-up, a three--wave corrective pullback, ran up again, broke out of a flag, popped again and consolidated for weeks. It popped out recently, pulled back, popped out again and followed through on Wednesday, up $4.67, or nearly 18%, to $30.97 on 750,000 shares. That's the heaviest volume on an up-day since the IPO, and a new, post-IPO high. It may be headed to $47-$48, my target.
Taser International (TASR) did great on Wednesday, breaking out of the wedge it was forming within a rising channel. The stock closed up $1.76, or 7.7%, to $24.61 on good volume of 5.9 million shares, the best in a week. It's in a beautiful rising channel, and has four waves up. The fifth wave may be beginning, and I'm looking for this to get to $28, and then $32-$33.
See Harry's video chart analysis on these stocks.
This article is commentary by an independent contributor, separate from TheStreet's regular news coverage. At the time of publication, the author held no positions in any of the stocks mentioned.