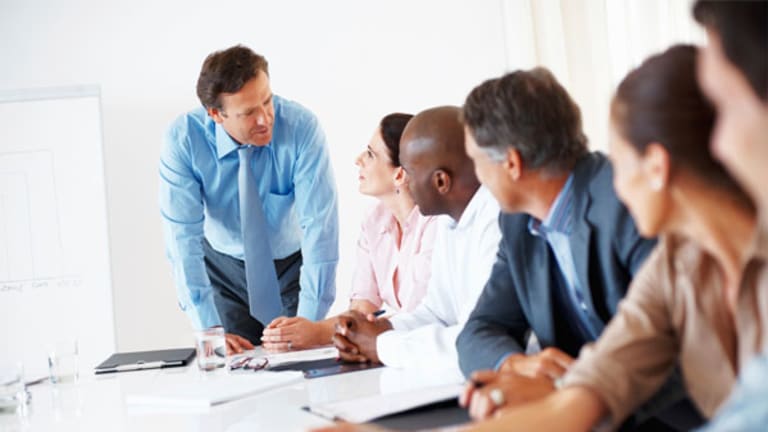 Sirius XM's Greatest Fear: Apple in the Driver's Seat
If Siri becomes a standard in cars it's trouble for TomTom, Garmin and Sirius.
NEW YORK (TheStreet) -- After search giant Google (GOOG) - Get Alphabet Inc. Class C Report encroached on Apple's (AAPL) - Get Apple Inc. Report territory with the creation of Android, the late Steve Jobs was quoted as saying he intended to go "thermonuclear" in efforts to retaliate.
It goes without saying that there is no love lost between the two companies as seen by their constant battle for technology supremacy. In fact, I would venture to say that whether they have realized it or not, both firms have performed exceptionally -- solely from their mutual hatred.
To continue with the competitive rivalry, investors learned on Monday during the company's
annual Worldwide Developers Conference
that Apple has indeed started to turn up the heat on several of its rivals, including
Microsoft
(MSFT) - Get Microsoft Corporation Report
and
Samsung
. It has started to tactically improve its mobile OS software (the IOS6) to thwart off threats from Android devices by improving the capabilities of its Siri voice command technology, as well as improvements to the address bar on its Safari browser.
Investors were also blown away when Apple announced plans to come up with its own in-house mapping program to replace the popular Google Maps app that has become a staple on both Apple and Android devices. I felt this made perfect sense. After all, why would one rival want to depend too much on another that is often trying to take away its business? Because in the back of their minds the folks at Apple have always wondered, what happens if Google suddenly stops licensing the software to the company out of spite? For its own piece of mind Apple wanted to break away from this dependency.
While this is said to be a big blow to Google -- which generates roughly 50% its mobile map traffic from iPhones and iPads -- the biggest blow, in my opinion, was to satellite radio giant
Sirius XM
(SIRI) - Get Sirius XM Holdings, Inc. Report
whose biggest fear was to see Apple get in the driver's seat. I say this because although Apple is not officially in the automobile, it is understood that unless one is commuting somewhere there is very little use for the maps app. So, in essence, by creating its own map software Apple is now also in the driver's seat. The only question is, what is next?
If one understands what is involved in producing a map visually pleasing enough to the extent of what Apple has planned, that question is not that hard to answer. First, the map service will offer "flyover" images of local areas and cities that are three-dimensional. Apple will offer this while providing real-time traffic updates to go along with turn-by-turn navigation. So the obvious question is, how is Apple able to do all of this? Clearly, it seems the company has now gained access to satellites -- something that many Sirius investors thought was impossible and could only occur if Apple bought Sirius.
Having essentially rendered names including
TomTom
and
Garmin
(GRMN) - Get Garmin Ltd. Report
irrelevant, the question is how long will it take for Apple to fully enter the dashboard and integrate OS6 into a workable IP standard. Though things are now looking a little grim for Sirius XM, Apple is
by having integrated its new OS with social media giant
Facebook
(FB) - Get Meta Platforms Inc. Class A Report
. What this means is that users will only need to authenticate once with their Facebook credentials and they will then be able to post to Facebook from within their apps.
Bottom Line
I was heavily criticized
that when it comes to Apple there is no such thing as expensive. Strictly from a valuation standpoint, I firmly stand behind this statement. Clearly, the company understands what it means to push the envelope and squeeze out as much value as it can for its shareholders. Sadly for others, it often presents a reality where there is no such thing as infinite wealth. In order for companies like Apple to win, others have to lose.
In this case it seems the days of TomTom, Garmin and Sirius XM are now numbered -- particularly Sirius because it has been reported that Apple is working with carmakers including BMW, Land Rover and
General Motors
(GM) - Get General Motors Company Report
to add buttons on steering wheels that will allow drivers to enable Siri from a docked iPhone within the automobile, all without lighting up the display on the phone.
In other words, Apple is coming up with ways to make Siri a standard without being a safety hazard. Clearly, when it comes to the auto, the company is now in the driver's seat.
At the time of publication, the author was long AAPL and held no positions in any of the stocks mentioned, although positions may change at any time.