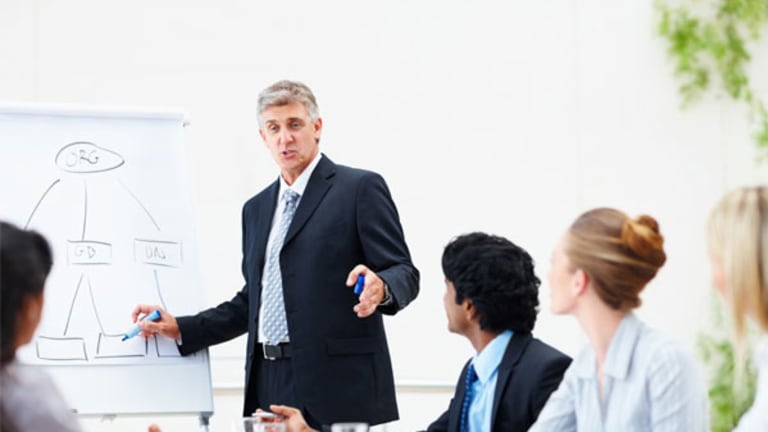 Sirius XM Could Touch $4.60 by March
Sirius XM stock enthusiasts could be in for a continuation of the bull market in this incredible turnaround story.
By Jason Bond of Jason Bond Picks
NEW YORK
(
) --
Sirius XM
(SIRI) - Get Sirius XM Holdings, Inc. Report
stock enthusiasts could be in for a continuation of the bull market in this incredible turnaround story. By the close of 2014 first quarter, I expect SIRI to briefly touch $4.60, a nearly 27% rise in price from Wednesday's close of $3.63.
The rise will be driven by its good fundamentals. Also, a "no change" of the near-zero interest rate monetary policy from the
Federal Reserve
should provide an additional liquidity lift to the overall equities market, including the highly visible, volume-leading and outperforming stocks.
Strong Fundamentals, a Remarkable Turnaround Story
At a low of 5.2 cents per share in February 2009, the company was all but left for dead, but a $530 million capital injection from behemoth Liberty Media during February 2009 saved Sirius from the clutches of receivership.
Under terms of the agreement, Liberty provided Sirius a $280 million 15% senior secured note during phase one, another $150 million during phase two, and up to $100 million during phase three, for a total of $530 million. From the $530 million proceeds, Sirius retired $172 million of maturing 2.5% convertible notes and paid down $100 million of loans outstanding under terms of its revolving credit facility. The remaining cash of $258 million was used for general corporate purposes.
In return, Liberty received 12.5 million shares of preferred stock convertible to 40% of Sirius' common outstanding. In addition, Liberty occupy two seats on Sirius' board of directors.
Today Sirius has achieved success from the dark days of 2009. Record revenue of $962 million, adjusted EBITDA margin of 30.7% for the 2013 third quarter, and an increase to free cash flow of 26%, are remarkable achievements for a company once trading for a nickel more than three years ago.
It gets better. Sirius may achieve a 34.5% adjusted EBITDA margin for the fourth quarter, according to Sirius XM's third-quarter conference call of October 24. Subscribers are expected to grow by 1.5 million (guidance of 1.6 million by year-end). New-car sales penetration should reach 69% -- including Honda, which expects to introduce SXM 2.0 platform as part of its new contract with Sirius XM. That contract expires in 2020 and will add "20 points" to the penetration rate with Honda (4.1 million vehicles yearly output), according to Sirius XM CEO Jim Meyer.
Analysts now expect Sirius to close its fiscal 2013 year with revenue of $3.78 billion and year-end per share earnings of 7 cents, with fourth-quarter revenue reaching another record high of $982 million -- a jump of 10% from the same quarter last year.
On the debt front, SIRI's cost of debt has sunk like a stone, as the company shaved off approximately $150 million of annual interest charges from its P/L, as the company retired during the current quarter old higher-yielding notes and negotiated new notes with much-lower yields.
David Frear, Sirius' chief financial officer, stated in the third-quarter conference call:
It was another great quarter, from a balance sheet perspective. We tapped the market at opportune times in August and September, raising $1.2 billion in seven and eight year notes to retire our 8.75% notes and 7.625% notes. In the last 15 months, we have effectively refinanced the entire balance sheet, pushing out maturities, easing or eliminating covenant restrictions and lowering the average cost of our debt from 9.2% to just 5.5%.
And there's a lot more to the good news, including Sirius' potential to expand its presence with used-car owners, which includes a total of 1.5 million (7.2% of 20.7 million total self-pay subscriptions) self-pay subscribers expected by year-end.
Introduced through only 103 used car dealers at the end of Q1 2011, Sirius' used-car program includes a 90-day trial of programming from its OEM satellite equipped radio. Today with more than 10,500 dealers within the network, CEO Jim Mayer expects self-pays from used car purchases to continue growing, presumably (not expounded upon in the latest conference call of Oct. 24) from deeper market penetration of the approximately 122,000 used car dealers (IBIS World statistics) in the United States.
With the seeds planted for higher revenue through long-term contracts with auto makers (and used car dealers) resulting, so far, to better operating margins, cash flow and profitability, Sirius' stock has attracted a lot of investors who have pushed the stock price up to rather lofty levels, in my opinion.
Below, find a sample list of SIRI's valuation metrics, according to Yahoo! Finance :
Trailing P/E: 49.86
Forward P/E (Dec. 31 2014): 30.33
PEG ratio (5-year expected): 1.82
Price to Sales: 6.03
Price to book: 7.86
All of the five valuation metrics above, which I use as a starting point to further analysis, show a richly priced stock. The PEG ratio, especially, is quite high, and implies a stock growing nearly twice as fast as earnings. Rhetorically speaking, are investors expecting a doubling of Sirius' 6.54% profit margin? Maybe.
But there's another overarching factor to consider, and that is the effect of central bank liquidity presently gushing into the overall equities market and, specifically, into high-quality stocks such as SIRI. In fact, using the monthly closing stock price of SIRI against the
S&P 500
during a 50-month period, SIRI correlates to the S&P almost perfectly at 0.97. In other words, as the S&P rises, SIRI rises, and visa versa, as the S&P falls, SIRI falls, nearly 100% of the time.
Therefore, in the case of SIRI (few stocks have such a high correlation to the S&P), the outlook for the S&P in the coming four months may be more germane at this time. Given the dominance of daily trading volume from institutions and hedge funds, I'm suggesting that SIRI's financial stability appeals to institutional managers and hedge fund managers alike who gamble on the macro picture for the outlook for stocks as an asset class.
SIRI fits the bill quite well. Also, the stock would be considered relatively cheap on a valuation basis when compared with other high-visibility stocks like
Amazon
(AMZN) - Get Amazon.com, Inc. Report
, for instance, which trades at a PEG of 14.06 and forward P/E of 138.7.
So, how do I get to a $4.60 price target for SIRI?
Least-Squares Analysis
Taking the daily closing prices of SIRI, starting from Nov. 22, 2011, to today, a least-squares estimate of 474 closing stock prices was calculated (exhibit A, below). A Standard Error of Estimate was also calculated to delineate an upper and lower band against the least-squares estimate approximation.
Though a least-squares analysis doesn't predict future values, I believe it provides a better analysis of trend than the more popular moving averages offer. Of course, the underlying assumption, other than a surprise from Sirius or a radical change in investor sentiment toward equities, is a continuation of the defined trend in SIRI's stock price.
Least-Squares analysis provides a trend line through the data that equalizes variance between data falling below and rising above the tend line (as opposed to drawing lines through arbitrary data points at perceived lows or highs, or applying moving averages).
Therefore, calculating the Least-Squares estimate line of 474 data points, we get: Y=4.496211546 * 0.001 * X + 1.799407, where "X" is the input for the number of trading days from Nov. 11, 2011. Solving for "Y", the formula returns a projected price of SIRI for that day in the future (applied, below, as a means of clarifying).
The Standard Error of Estimate calculates to 0.191, which means approximately 68.2% of all data points fall between Y+0.191 and Y-0.191. For my analysis, a larger Standard Error of Estimate of 0.37436 (95% of all data falling between Y+0.37436 and Y-0.37436) is applied.
Therefore, 95% Confidence Level: 1.96 X 0.191 = 0.37436
$4.60 Potential by March 31, 2014
So, substituting the number, 539, March 31, 2014 (the 539th day of trading from Nov. 22, 2011) for "X" in the Least-Squares Estimate equation calculates to $4.22, with the Standard Error of Estimate of 0.37436 added to/subtracted from the result of $4.22. Those estimates calculate to an upper limit of a stock price of $4.60 ($4.22+$0.37436) and lower limit of a stock price of $3.86 ($4.22-$0.37436) for Mar. 31, 2014.
At the time of publication, the author held no positions in any of the stocks mentioned, although positions may change at any time.
This article is commentary by an independent contributor, separate from TheStreet's regular news coverage.
The proprietor of
, Jason Bond is an American stock trader, entrepreneur and small-cap expert. Jason teaches small-cap swing trading at Jason Bond Picks. He is best known for his 2013 swing trading performance tripling the S&P 500 in the portfolio he manages. Jason's small-cap swing trading ideas are widely published on numerous financial sites and blogs. Prior to teaching small-cap swing trading in 2011, Jason taught for the Webster Central School District in NYS from 2001 - 2011.
Jason's trading strategy attempts to capture gains in a stock within one to four days. He uses technical analysis to look for stocks with short-term price momentum. Jason is interested in the fundamental value of stocks but puts emphasis on price trends and patterns.