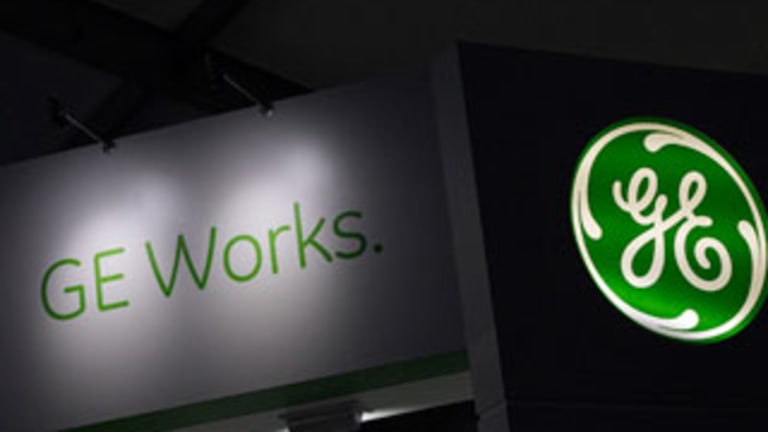 Publish date:
Siemens Lands New Partner to Unplug General Electric From Alstom
General Electric investors should hope that Siemens' new partner doesn't help steal away Alstom.
General Electric investors should hope that Siemens' new partner doesn't help steal away Alstom.
NEW YORK (TheStreet) -- Industrial conglomerate General Electric (GE) - Get General Electric Company (GE) Report promised investors it would get back to its industrial roots. Equally and perhaps more important, CEO Jeff Immelt is no longer interested in prolonging the weak GE Capital finance unit.
To that end, acquiring the power business from struggling French company Alstom (ALSMY) was a logical first step. But the deal has been anything but smooth. And it looks as if Immelt's confidence in GE's ability to close Alstom will be tested in more ways than one.
German rival Siemens AG (SI) - Get SILVERGATE CAPITAL CORP. Report, which has made a counter-offer for Alstom, moved closer this morning by teaming up with Mitsubishi Heavy Industries out of Japan. Both companies are joining forces to counter GE's $17 billion offer.
There are still questions, however, about the extent of their tag-team. Will Siemens and Mitsubishi Heavy issue separate bids? Or will they come together and offer a joint proposal, which needs to be submitted to Alstom's board of directors by June 16.
What we do know is that Siemens intends on making it as hard as possible for its hated rival GE to grab a foothold near its Munich headquarters.
In April, shortly after GE made its initial bid of $13.5 billion for Alstom, Siemens countered by offering its high-speed train and locomotive units in return for Alstom's power business. And to sweeten the deal, Siemens held out a carrot, saying was ready to offer a "significant" amount of cash to Alstom shareholders.
Feeling the pressure from Siemens and the French government, GE upped its bid by an extra $4 billion. Alstom's board has formally accepted that proposal. But citing concerns about possible job losses, the French government prefers Siemens to win the deal, given Siemens' close proximity to France.
Immelt met with the French economy minister Arnaud Montebourg and affirmed him that upon closing of the deal that GE would not cut any French jobs. This wasn't enough. Montebourg wants Alstom back on its feet and independent from any deal.
He says he wants France to create "two European and world champions in the fields of energy and transport." And I don't' believe he sees a future with GE in that scenario. For GE, things have just gotten harder with Siemens having joined forces with Mitsubishi Heavy.
Three weeks ago, while speaking to investors, Jeff Immelt said, "We wouldn't have started [the bid the Alstom] if we didn't think we could finish." He added, "It's a deal that's executable. It's a deal we're experienced in."
Investors need to hope he's right. In the most recent quarter, the company posted 14% revenue growth in both aviation and power/water segments, its two largest industrial businesses. This is while GE's oil and gas division posted revenue gains of 27%.
GE wants to leverage these gains by increasing its exposure in untapped markets. Alstom's power business will help GE achieve this objective and then some. And when you combine Alstom with GE's return to an industrial focus, these shares, which are still down 35% from their 2007 high, are a bargain.
At around $27 per share, these shares are a sure bet to $35, assuming that GE can grow its revenue at a long-term rate of 4% to 5%. This is also assuming a return to the low teens in free cash flow margins. Investors should hope that this deal gets done and Immelt is able to close.
Read More:
IBM Sees the Cloud's Silver Lining Expanding Big Blue Horizons
Why Apple's Overseas Tax Probe Is a Black Eye on U.S. Lawmakers
Prospect Capital Wins Surprise Concession From SEC
At the time of publication, the author held no position in any of the stocks mentioned.
This article represents the opinion of a contributor and not necessarily that of TheStreet or its editorial staff.
undefined