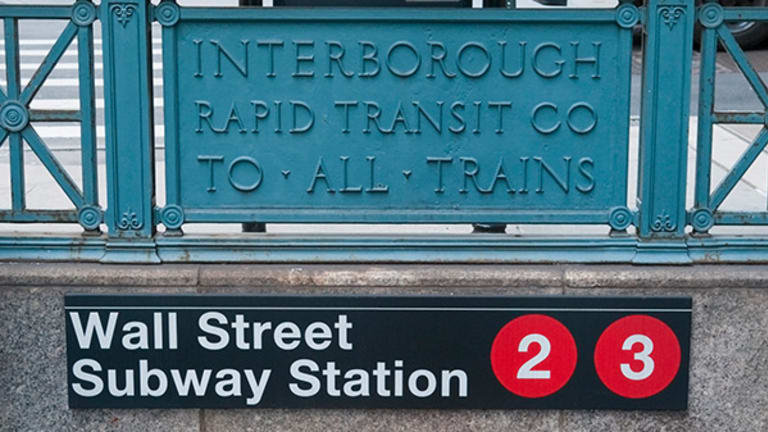 Should You Treat Wall Street Forecasts Like April Fool's Day Jokes?
Just as it is hard to not get emotionally drawn in on a good April Fool's Day joke, it's hard to avoid taking action based on emotionally charged market headlines.
Which headline below is the April Fool's Day joke?
"Wall Street rallies as Yellen's comments suggest that the Fed is unlikely to raise rates."
"Wall Street falls as the strength of payroll data suggest that the Fed is likely to raise rates"
Unfortunately, neither.
Both are examples of the sort of real headlines we've seen this week. The first is based first on comments made by Federal Reserve Chair Janet Yellen at a lunch this Tuesday, and the second is based on U.S. employment data that came out Friday morning.
This past Wednesday, I wrote about how Federal Reserve forecasts leave much to be desired and need to be taken with a grain of salt.
Just a few days later, contradictory market assessments about Fed policy are showing how Wall Street's prognostications also need to be taken with a grain of salt. Maybe this why in her speech, Yellen reminded everyone that "assessments have a considerable amount of uncertainty."
What does the evidence show about the accuracy of Wall Street analysts' estimates?
One of my favorite quotes follows. It's from a McKinsey & Company study published in 2010 on the accuracy of equity research projections: "Analysts, we found, were typically overoptimistic, slow to revise their forecasts to reflect new economic conditions, and prone to making increasingly inaccurate forecasts when economic growth declined. On average, analysts' forecasts have been almost 100 percent too high."
The McKinsey study, which followed up on a similar one in 2001, shows that earnings growth for S&P 500 companies surpassed analysts' forecasts only twice in 25 years. Most of the time during that 25-year period, analysts' forecasts for growth were significantly higher than actual growth. (See Exhibit 2 in the 2010 study.)
So, what should investors do?
First, make sure you have a solid long-term plan (with emphasis on "long-term") that is prudently diversified and designed to meet your goals, not the investment models of others.
Second, avoid taking action on emotionally charged market headlines. It is useful to take in various points of view and debate investment ideas, but keep in mind that following the investment herd often doesn't yield good results. 
Investing should be a means to meeting your long-term objectives, not a competition. History consistently teaches us that true long-term investors are often rewarded.
This article is commentary by an independent contributor. At the time of publication, the author held no positions in the stocks mentioned.
This article is commentary by Preston McSwain as an independent contributor and does not reflect the views of Fiduciary Wealth Partners.