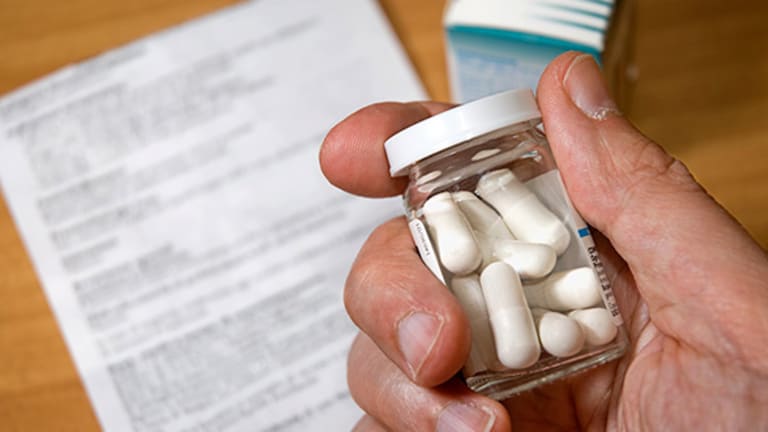 Should You Take a Statin? A Look Inside Today's Big Medical Question
Over 40? You just may be put on anti cholesterol statins, per new government regs. Should you swallow this pill?
Editor's pick: Originally published Jan. 5.
The U.S. Preventive Services Task Force loudly threw down the gauntlet when in a pre-Christmas announcement of a pending recommendation it said, in effect, that it likely would be recommending that many adults over 40 take a low dose statin - anti cholesterol pill - for the prevention of cardiovascular disease (CVD) events. That is a big policy shift.
Here is the exact language:
"The USPSTF recommends that adults without a history of cardiovascular disease (CVD) (i.e., symptomatic coronary artery disease or thrombotic stroke) use a low- to moderate-dose statin for the prevention of CVD events when all of the following criteria are met:
* They are ages 40 to 75 years
* They have one or more CVD risk factors (i.e., dyslipidemia, diabetes, hypertension, or smoking)
* They have a calculated 10-year risk of a cardiovascular event of 10% or greater."
Very probably, if you are over 40, soon in this new year your doctor will have a heart to heart with you about taking statins. What should you say?
First however, is this wonderful news for drug companies? Maybe. But Wal-Mart - as a case in point - offers at least one statin, lovastatin, in its $4 per month prescription program. Even once pricey Lipitor - a highly popular statin - now is as low as $10 to $13 for a month's supply at many large grocers and pharmacy chains. Once expensive, statins now are much more affordable as generics stream into the market.
So why the uproar over the USPSTF draft recommendation? 
Partly, there is simple confusion over the per patient calculation of a likely CVD event. That involves plugging a lot of information into an online calculator.
But the bigger uproar is because USPSTF is in effect saying, prescribe statins for people who may be healthy and who have no cardiovascular disease events in order to possibly prevent CVD events...which may in fact not happen.
Should a statin be your daily mix? That is the question.
More doubt arises in a recent study from the Centers for Disease Control that says that many of us who should be taking statins - even before the broader definition via USPSTF - were not. Per CDC, "36.7% of U.S. adults or 78.1 million persons aged over 21 years were on or eligible for cholesterol treatment." But, CDC added, 35.5% reported doing nothing.

More than one in three of us who should be on statins are not, per the CDC's count. And that number only goes up if the USPSTF guidelines are embraced. What's the rub with statins? Why aren't many taking them?
Amanda Bowles told TheStreet why she won't take them: "As someone who has been diagnosed with high cholesterol and is not taking pills, I can tell you the two reasons I've thus far refused to go on meds: 1) I don't want to start a regimen that could potentially be for the rest of my life, and more importantly 2) it's my understanding that high cholesterol is often treatable without statins, through positive lifestyle choices. Given this, I feel like it's up to me to control my cholesterol through my own choices - the drugs feel like the easy way out."
She left out a third, common reason: statin intolerance, said Dr. Thomas Knickelbine, Director of Preventive Cardiology at the Minneapolis Heart Institute at Abbott Northwestern in Minneapolis.
Dr. Joe Feuerstein, director of integrative medicine at Stamford Hospital in Connecticut, added: "about 10% of patients can't tolerate statins due to side effects. There is also a great worry about the data on statin medications and diabetes risk and issues surrounding memory."
As for how statin intolerance shows up, the most common symptom is muscle pain. But some patients also have gastrointestinal issues and constipation.
Dr. Deane Waldman offered his own story: "When I took a statin to lower a mild elevation of one fraction of the cholesterol spectrum, I had incapacitating side effects. In retrospect, I should never have taken them. What is my HDL ('good' cholesterol)? Answer: astronomical. What is my family history of heart disease? Answer: zero. Should my doctor have recommended a statin? Hell no, but the federal regs said he should, so he did."
Add it up and very likely - if you over 40 - you will face the tough choice: to take statins or not? No expert is broadly saying that you should never take statins. But at least some experts said that the risks may outweigh the possible rewards. So talk it over with your physician and, suggest some physicians, get a second opinion before filling that prescription.