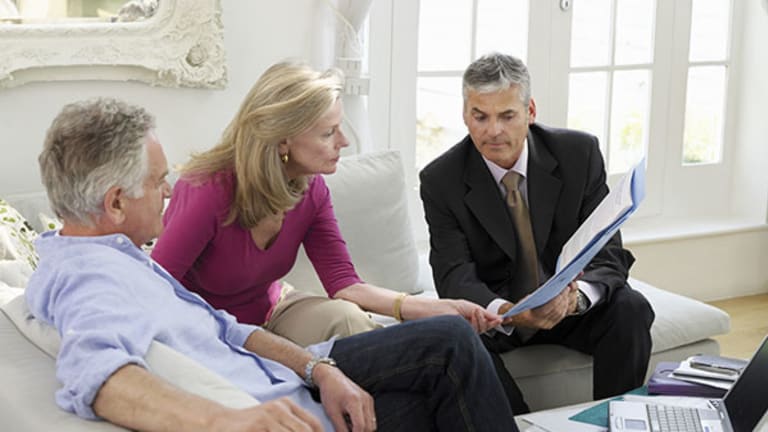 Publish date:
Should You Really Avoid a Financial Adviser and Plan Your Finances Yourself?
You might think you can save money by not hiring a financial adviser and planning your own finances. That idea can prove costly in the long run, however.
You might think you can save money by not hiring a financial adviser and planning your own finances. That idea can prove costly in the long run, however.
Of late, it seems that more and more individuals are managing their financial plans with an assortment of Internet-based tools intended to supplant the services of a "human" financial adviser. In a financial marketplace that has become increasingly complex, and with the decline in the primacy of defined-benefit pension plans, this is a very dangerous trend.
When we get ill, we go to a doctor. When we get in legal trouble we seek the advice of an attorney. Why do we think it is appropriate to navigate the multifaceted financial landscape without professional advice?
An analysis by White House Council of Economic Advisers found that conflicts of interest in investment advice have an aggregate annual cost of $17 billion, and the the White House last year instructed the Department of Labor to update rules and regulations to prevent conflicts of interest from affecting investment advice. Unfortunately, news about these events has caused consumers to question the very value of financial advice.
Without a doubt there are advisers recommending products and services in their own best interests. Bad actors exist in every field. But, instead of focusing on how much bad financial advice is costing Americans, the focus should be on how much good financial advice is saving Americans.
In a report titled, "Alpha, Beta, and Now...Gamma," David Blanchett and Paul Kaplan of Morningstar found that individual investors can add approximately 1.59% annually to returns by simply making more intelligent financial planning decisions. These financial planning decisions include asset location and withdrawal sourcing, total wealth allocation and a dynamic withdrawal strategy, among others. These are the value-added actions and services that highly trained and ethically based financial professionals can provide.
Perhaps the greatest value that a financial adviser can provide is wise counsel during troubled times. Many do-it-yourself investors have been pushing the panic button in response to recent market volatility. Investors working with professionals are being advised to stay the course and plan for the long haul.
In perhaps the height of absurdity, a recent MarketWatch article titled "18 steps to a new financial plan" explained suggested that investors avoid hiring a financial adviser and instead use Internet resources to "piece together their own lifetime financial plan. "18 simple steps" sounds like what a person follows when assembling a piece of furniture from IKEA, not when planning for financial security.
This article is commentary by an independent contributor. Robert R. Johnson is president and CEO of the American College of Financial Services. At the time of publication, the author held no positions in the stocks mentioned.