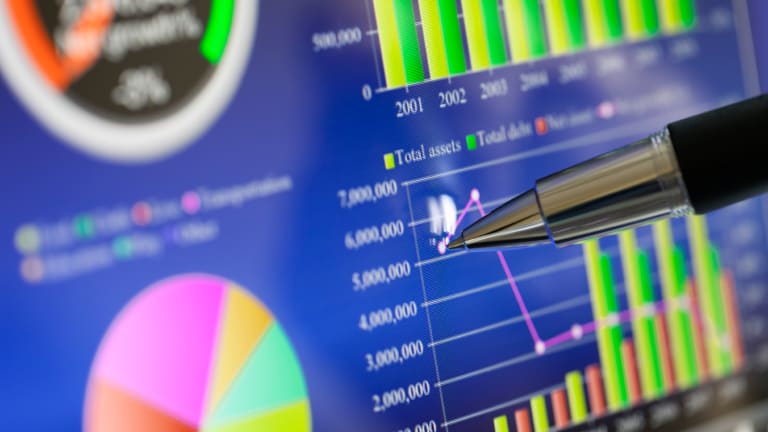 Should You Invest in Alternative Alternatives?
With the introduction of crowdfunding-based financial innovations, investors are seeking both alpha and diversification in alternative assets. Should you?
NEW YORK (TheStreet) -- With interest rates at zero and the introduction of crowdfunding-based financial innovations, investors are seeking both alpha and diversification in alternative assets: start-ups, consumer loans, private equity, and real estate projects.
While investors have deployed capital into venture capital and private equity funds, credit funds, and REITs for quite some time, "alternative alternatives" or "A2", represent the possibility of investing in specific securities within each of these alternative asset classes. Just like the public invests in and lends to public companies through individual stocks and bonds -- not just mutual funds, the investing public can now invest in and lend to private companies and individuals through crowdfunding.
Alternatives Went Mainstream, A2 to Follow
Once considered an investment vehicle only for sophisticated, high-net-worth individual investors, alternatives -- real estate, private equity funds, hedge funds, managed futures, commodities, and venture capital -- have become a standard component of almost every professionally-managed investment portfolio, growing twice as fast as non-alternatives since 2005.
*source
For institutional investors, who control about 60% of all retirement assets in the U.S., alternatives comprise about a quarter of their portfolios today, according to McKinsey.
While alternatives like real estate and commodities have been accessible through REITS and ETFs for many years, over the last decade, hedge funds and venture capital funds became more accessible to high-net-worth individuals and accredited investors due to vehicles like feeder funds. These investment vehicles are typically diversified.
Startu-ps, however, remained out of reach for individuals, because only the well-connected, ultra-wealthy could invest in a sophisticated manner. First, unless the investor lived and worked in a start-up hub like Silicon Valley, Boston, or Israel, access to high quality start-up investments was constrained by geography and social network. Second, the minimum investment per start-up hovered around $50,000. Even an accredited investor with $1 million in net worth would incur significant company-specific risk by investing $50,000 (5% of her net worth) into one start-up.
Due to the emergence of equity crowdfunding, investors can now access high quality deal flow and spread $50,000 over 10 companies. These developments set the stage for investors to easily incorporate A2 into a personal portfolio.
Successful Angel Investing
In contrast to modern portfolio theory, which argues that passive investing is the best and most efficient investment strategy, in venture capital, there is no way to passively invest. Since private markets aren't efficient due to a lack of analysis, coverage, visibility, and liquidity, no investable index exists. Thus, access to proprietary deal flow and a careful selection process are necessary to generate outperformance.
Angel investing is a risky business -- only a few companies create wealth and big payouts for investors. Is the reward worth the huge risk?
The Kauffman Foundation funded the most comprehensive research to date on angel investing: Returns to Angel Investors in Groups. The research analyzed 86 angel groups and over 3,000 early stage investments. The findings were that in the 1,137 exits that occurred, investors received a return of 2.5-times on their investment within 3.5 years. That's a 27% gross internal rate of return, which is competitive even with the most established venture capital firms.
However, several regression studies conducted on venture capital firms and high profile accelerators like Y Combinator, conclude that roughly 1 in 10 high quality start-up investments deliver profitable returns. To account for these odds, the most successful angels and venture capital groups include at least 30 start-up companies in their portfolios, since their ultimate return is typically attributed to just a handful of those investments. However, investing in 30 or more high quality start-ups requires screening and analyzing thousands of companies, interviewing hundreds, and negotiating with dozens.
Given this process, a private investor who invests in five or six start-ups over the course of a few years, statistically speaking does not have enough diversification to expect an outsized return from one or more portfolio companies. To succeed, she will need to not only make 20 or more investments over several years, but have access to a pipeline of high quality deal flow with a stringent due diligence and selection process to generate positive outcomes.
Conclusion
As A2 goes mainstream, investors no longer need to be well-connected and ultra-wealthy to invest in start-ups in a sophisticated manner. By formulating a strategic asset allocation that meets their personal needs and following the best practices of professional angel investors, investors can leverage equity crowdfunding platforms to achieve their financial goals.
This article is commentary by an independent contributor. At the time of publication, the author held no positions in the stocks mentioned.