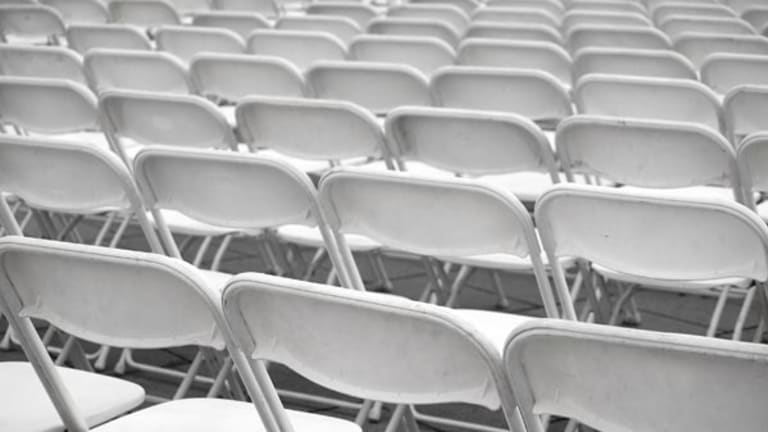 Should Sirius XM Re-Sign Howard Stern?
Sirius XM is faced with a serious quesion: To renew or not to renew Howard Stern's current, very expensive $500 million contract when the contract expires at the end of 2010.
NEW YORK (
) -- To renew or not to renew
current, very expensive $500 million contract could be a difficult choice for cost-conscious
Sirius XM
(SIRI)
when their agreement expires at the end of 2010.
On one hand, Stern continues to be a valuable asset as an on-air personality, with his ostensibly shocking antics. Knowing this, Stern, of course, will be unlikely to accept any salary below his current five year, $500 million deal with Sirius XM.
Plus, Stern may have a new bargaining chip for upping, or at least retaining, his currently salary levels at Sirius XM. When Sirius Satellite and XM Satellite were two separate entities, their tug-of-war for "shock jock" Stern drove up his value to $500 million. His contract began in 2006. Although he no longer has this particular bargaining chip following the entities' merger, his new bargaining chip involves a possible offer from
Clear Channel Communications.
Clearly, Clear Channel has the financial muscle to bring on high-salaried talent, having signed mega personalities like radio host Rush Limbaugh and
American Idol
host Ryan Seacrest.
"We clearly have both the willingness and the financial wherewithal to consider high-profile talent," John Hogan, Clear Channel's chief executive, told Bloomberg in an e-mailed statement. "We would be the most logical company for him to optimize his exposure and financial return."
On the other hand, why should Sirius XM keep Stern at his current jaw-dropping salary levels when that same amount of money could be invested in bringing on a host of other popular, audience-generating personalities.
Sirius XM currently has
no shortage of talent and programming.
Besides Stern, Sirius XM also has agreements with Martha Stewart, Oprah Winfrey, Rosie O'Donnell, Jamie Foxx and Barbara Walters. Sirius XM delivers to subscribers commercial-free music channels, sports, news, talk, entertainment, traffic and weather.
And, having recently
achieved milestone free cash flow
, Sirius XM is arguably in as strong a bargaining position as it has been in some time.
Still, Stern fans say Sirius XM would be a fool to drop Stern if he doesn't accept a lower salary. Indeed, some consider Stern to be the face of Sirius XM.
One last factor: Should Stern make the leap to a terrestrial radio company like Clear Channel Communications, he would go back to facing more restrictive FCC rules for free over-the-air radio. And Stern likely carries scars from those battles earlier in his career.
Some are speculating that Stern might settle for less at Sirius XM, while working fewer hours. Or that Stern could retire. Or that he might even try to start his own Internet radio show. Clearly, he can afford to do whatever he wishes. Obviously he's no longer working for the money.
One thing's for sure: the negotiations between Stern and Sirius XM Radio will be
when his contract expires at the end of the year.
What do you think? Would Stern's departure from the company devastate Sirius XM's subscriber growth prospects for the foreseeable future?
-- Reported by Andrea Tse in New York
RELATED STORIES:
>>Sirius XM Spikes on Free Cash Flow News
>>Sirius XM Solid as a Rock, Poll Says
>>Sirius XM: The Beginning of the End?
>>TheStreet Sounds Off on Sirius XM
>>See our new stock quote page.
Follow TheStreet.com on
and become a fan on
Copyright 2009 TheStreet.com Inc. All rights reserved. This material may not be published, broadcast, rewritten, or redistributed.