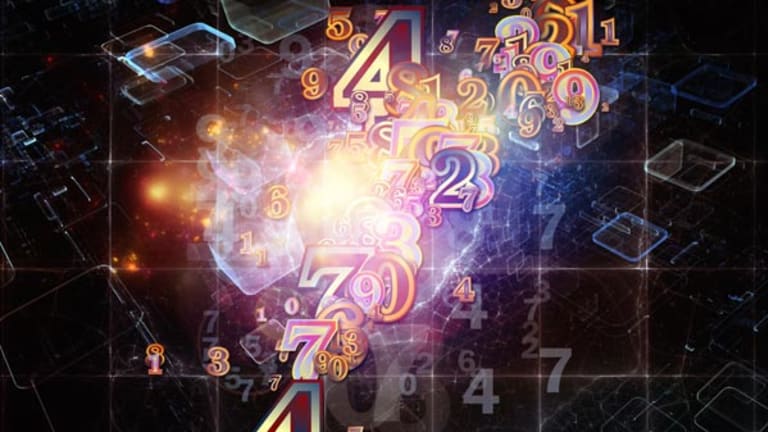 Should Ronald McDonald Be Retired?
McDonald's is once again under scrutiny for its marketing practices, this time for its famed icon, Ronald McDonald. Do you think it's time to send out the clown?
(Ronald McDonald retiring article and poll updated with news of McDonald's latest Happy Meal advertisements.)
NEW YORK (TheStreet) -- McDonald's (MCD) - Get Free Report is once again under scrutiny for its marketing practices, only this time it's not just about the free toys in its Happy Meals but about its time-honored icon, Ronald McDonald.
A full-page advertisement in major metropolitan newspapers around the U.S. Wednesday ran a letter signed by more than 550 health professionals and organizations, asked McDonald's to retire "Chief Happiness Officer" Ronald McDonald, and take on other efforts to end the marketing of unhealthy foods to children.
Vote: Should Ronald McDonald Be Retired?
McDonald's CEO Jim Skinner, speaking at the company's annual shareholder meeting last week, insisted that "Ronald McDonald is going nowhere."
Golden Arches shareholders agreed, also rejecting the proposal that it assess its "policy responses to public concerns regarding linkages of fast food to childhood obesity, diet-related diseases and other impacts on children's health." Just 6% of shareholders voted in favor of the proposal.
McDonald's does allow healthier substitutions in its Happy Meals, such as offering milk or juice instead of soda, and offering sliced apples with caramel sauce and chicken nuggets instead of French fries and hamburgers.
The published letter conceded that "the contributors to today's (health) epidemic are manifold and a broad societal response is required. But marketing can no longer be ignored as a significant part of this massive problem."
>> 15 Food Companies That Serve You 'Wood'
Skinner also insisted that Ronald McDonald is an "ambassador for good," noting the clown's Ronald McDonald House charity work.
"This is all really about choice," Skinner said at the meeting. While shareholders are entitled to voicing their concerns, the company is equally entitled to advertising its products. "It's about protecting people's rights in this democratic society that we live in."
Vote: Should Ronald McDonald Be Retired?
Not only is Ronald McDonald not going anywhere, McDonald's just launched a new set of TV commercials advertising Happy Meals as fun and seemingly healthful -- with detailed 3-D cartoons and animations.
You can watch two of the new commercials here:
Click to the next page to see the second new Happy Meal commercial...
Vote: Should Ronald McDonald Be Retired?
>> NYC Should Not Ban Happy Meal Toys, Readers Say
Because of the popularity of its Happy Meals, McDonald's is one of the top toy distributors in the world. McDonald's is not alone in enjoying the success of kids' meals; chains including
Wendy's Arby's
(WEN) - Get Free Report
,
Sonic
(SONC)
,
Yum! Brands'
(YUM) - Get Free Report
Taco Bell and
Burger King
, among others, also offer free toys in their kids' meals.
If the group who signed the letter in Wednesday's full-page ads -- organized by the nonprofit watchdog group Corporate Accountability International, and signed by groups including the American Academy of Child and Adolescent Psychiatry and the Chicago Hispanic Health Coalition, and by well-known nutritionists and doctors like Andrew Weil, director of the Arizona Center for Integrative Medicine -- is successful in their efforts, McDonald's may be forced to retire Ronald McDonald, who first appeared in television commercials in 1963.
It could lead to an early retirement for other food packaging characters, like the Pillsbury Doughboy, under the
General Mills
(GIS) - Get Free Report
brand, or
Kellogg's
(K) - Get Free Report
Toucan Sam of Froot Loops fame and Frosted Flakes' Tony the Tiger. Jack from
Jack in the Box
(JACK) - Get Free Report
may also come under pressure.
Kids' food brands without their own identifiable characters, but which license the likeness of TV and movie characters -- like
Hostess
Twinkies and
Mars'
Kudos and Snickers, which have each featured Shrek on their packages,
Unilever's
(UN) - Get Free Report
Popsicle, which donned SpongeBob on its box,
Kraft Foods'
( KFT) Oreo cookies, backed by the Incredible Hulk, and Spiderman-endorsed
Diamond Foods'
(DMND)
Pringles -- may also need to look for new marketing tactics.
With all this in mind,
TheStreet
wants to know whether you think Ronald McDonald should be forced into retirement. Take our poll below and see what other readers have to say, then sound off in the comments section below.
-- Written by Miriam Marcus Reimer in New York.
>To contact the writer of this article, click here:
Miriam Reimer
.
>To follow the writer on Twitter, go to
http://twitter.com/miriamsmarket
.
>To submit a news tip, send an email to:
.
READERS ALSO LIKE:
>> Takeover Targets: Consumer Stocks in Play
>> 10 Top Dividend Stocks for 2011
>> 10 Top Buy-Rated Real Estate Stocks for 2011
>> Education Stocks: 2011 Outlook
>>See our new stock quote page.
Get more stock ideas and investing advice on our sister site,
Disclosure: TheStreet's editorial policy prohibits staff editors and reporters from holding positions in any individual stocks.