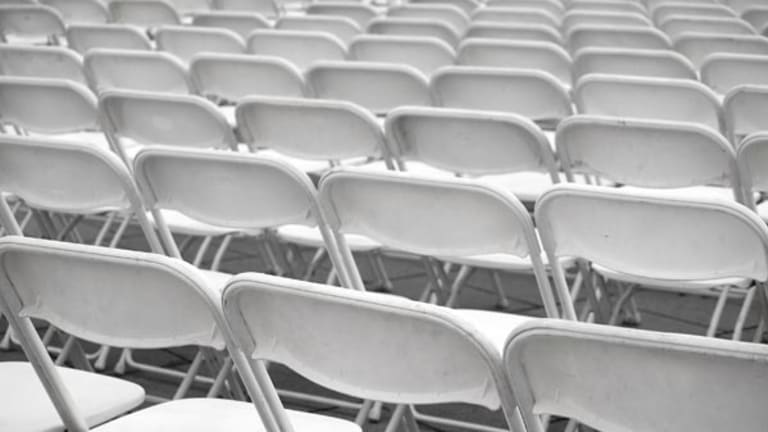 Should NYC Ban Happy Meal Toys?
Should New York City ban toys in unhealthy fast-food meals intended for children? Take our poll and see what readers of TheStreet think.
(NYC Happy Meal toy ban report and poll updated with additional detail.)
NEW YORK (TheStreet) -- Following in the footsteps of a measure adopted in San Francisco last year, a New York City councilman is proposing that free toys be banned from fast-food meals intended to appeal to children unless the meals meet certain healthfulness guidelines.
City Council member Leroy G. Comrie Jr. said kids' meals, such as those offered in
McDonald's
(MCD) - Get McDonald's Corporation Report
famed Happy Meals, and at fast-food chains such as
Wendy's Arby's
(WEN) - Get Wendy's Company Report
,
Sonic
(SONC)
,
Yum! Brands'
(YUM) - Get Yum! Brands, Inc. Report
Taco Bell and
Burger King
, among others, need reduced amounts of fat, salt and sugar if toys are to be included.
He introduced the bill to City Council on April 6, arguing that toys only be offered in kids' meals that contain less than 500 calories and 600 milligrams of sodium. Less than 35% of the calories may come from fat, he said, save for the inclusion of nuts, seeds, peanut butter or other nut-based butters. The meal would also have to include a half cup of fruit or vegetables, or a serving of whole-grain products.
Vote: Should NYC Ban Happy Meal Toys?
Restaurants caught violating the ban, if it were passed, would face fines ranging between $200 and $2,500.
The city of San Francisco's board of supervisors voted for a similar proposal in November; Santa Clara, Calif. enacted comparable legislation earlier last year.
Comrie's proposal has stricter health guidelines than San Francisco's. He thinks "it's important to find a way to make a healthy lifestyle palatable and exciting."
>> 15 Food Companies That Serve You 'Wood'
Comrie, a Democrat from Queens and self-described busy parent, says his motivation stems from personal guilt about his unhealthy eating habits and his lack of innocence from purchasing many a Happy Meal for his own kids.
Comrie is overweight himself, and hopes the Fast Food Toy Ban Bill will pass, as it did in San Francisco.
"I am an example," he said. "If you look at me. I enjoy fast food and unhealthy eating."
Vote: Should NYC Ban Happy Meal Toys?
McDonald's and the New York State Restaurant Association are likely not to take this battle lightly.
"This proposal robs parents of choice while increasing the already burdensome regulation on local restaurant owners," said Andrew Rigie, executive vice president of the New York City Chapter of the New York Restaurant Association, according to a
New York Times
report.
An executive for McDonald's New York region, Mason Smott, said that "taking away toys from kids' meals won't solve childhood obesity."
"Our Happy Meals make it easier for families to choose the right foods in portions just for kids," Smoot said. "We provide options for our customers and trust them to make the decisions that are right for their families. Politicians should, too."
"We are not trying to hurt anyone's bottom line," Comrie said. "We are trying to help people's bottoms."
Proponents of San Francisco's ruling argued such a ban might rein in the strong appeal unhealthy kids' meals draw through the offering of shiny new toys.
"If you take away that lusted-after toy then maybe, just maybe, the next generation of children will begin to change in the way we relate to food," noted a blogger on
The Independent
's Web site in November.
Many considered the city's efforts to curb childhood obesity to be ill-conceived, disagreeing that such a ban would prevent the plight from which between 16% and 33% of American children suffer, according to recent statistics.
McDonald's argued at the time that it should be parents' "right and responsibility -- not the government's -- to choose what's right for their children."
"There are many causes of childhood obesity, including genetic and lifestyle ones," wrote
MSNBC
columnist and registered dietician Elisa Zied in November. It "takes more than just axing fast foods" to convince children of the benefits of healthy eating patterns. Zied was concerned that "ostracizing fatty meals that come with plastic promotional toys could have the unintended consequence of making the product even more appealing."
Others worried about a "nanny state" takeover.
"If government can ban toys from Happy Meals, what else can it do for our own good?" asked
AOL News
' Bernie Goldberg rhetorically last fall. "Can politicians pass laws that actually require us to eat fruit and vegetables every day? Can they tax Ding Dongs to the point where nobody but Bill Gates can afford to buy them?"
Will all this in mind, do you think New York City should ban free toys in kids' meals? Vote in our poll and see what readers of
TheStreet
think. Then sound off in the comments sections below and offer your own ideas.
-- Written by Miriam Marcus Reimer in New York.
>To contact the writer of this article, click here:
Miriam Reimer
.
>To follow the writer on Twitter, go to
http://twitter.com/miriamsmarket
.
>To submit a news tip, send an email to:
.
READERS ALSO LIKE:
>> Takeover Targets: Consumer Stocks in Play
>> 10 Top Dividend Stocks for 2011
>> 10 Top Buy-Rated Real Estate Stocks for 2011
>> Education Stocks: 2011 Outlook
>>See our new stock quote page.
Get more stock ideas and investing advice on our sister site,
Disclosure: TheStreet's editorial policy prohibits staff editors and reporters from holding positions in any individual stocks.