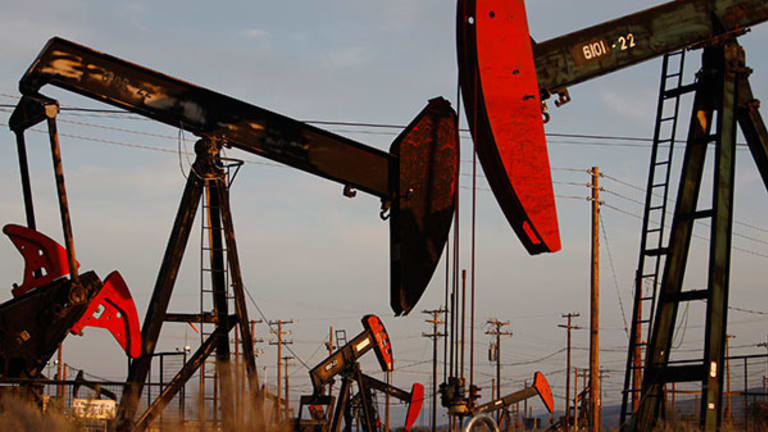 Should Investors Follow 'Smart Money' And Bet On an Oil Rebound?
It may be better to invest in stocks or funds out of oil or advancing on lower crude prices – they're likely to continue falling, possibly for a long time.
NEW YORK (The Street) -- Sometimes the smart money isn't so smart. This could be one of those times. Billionaires Wilbur Ross, Stephen Schwartzman and Leon Black are seeing oil stock bargains because they think crude prices will be rebounding soon.
Yet, history and the market are not of their side. Indeed, oil prices may fall much more, and the place for investors to be may be with stocks or funds that avoid oil completely, like socially responsible investments, or those that benefit directly from low oil prices, like airlines, paint manufacturers and trucking.
Certainly, it is easy enough to find stocks in these industries that have pulverized the S&P 500 Index since oil prices fell off the cliff in October. While the index is up about 12% during that time, Southwest Airlines (LUV) - Get Report is up 50%, trucker Amerco (UHAL) - Get Report is 35% higher and paint manufacturer PPG (PPG) - Get Report is up 34%.
Moreover, it's easy to see gains continuing in stocks that benefit from battered oil. Edward Morse, a Citigroup commodities analyst, sees oil dropping about 70% from its current level to $20 a barrel before any turnaround. That's a reasonable territory to be in when crude has averaged $24.58 since 1869, in 2010 dollars.
Another plunge makes sense too considering where supply and demand are. The U.S. has record inventories and the world market is producing 2 million barrels of oil a day more than it can use, with few signs of production cuts. The excess - sometimes stored in shipping tankers, as well as storage tanks - lends credibility to a view held by many commodity experts that we are in the midst of an epic glut.
Even if there is a rebound, it could be much weaker than the downside potential and far out on the horizon. The International Energy Agency predicts it'll take five years just to reach $73 - still far below the $100 mark of last summer.
Almost all the airlines look good in this environment. The fuel-guzzling major international air carriers like American (AAL) - Get Report , Delta (DEL) and United (UAL) - Get Report have also easily beaten the index, but American stands out for being the largest carrier, which means the biggest fuel savings, and having the cheapest shares with a price-to-earnings ratio of 12.5. Its policy of never hedging on fuel prices means it gets the full benefit of any downswing too.
JetBlue (JBLU) - Get Report also is a relatively cheap buy, despite its stock having risen more than any of the other airlines mentioned. As a smaller carrier, it also has more room to grow.
Investors who have had it with oil can invest in social funds that screen out oil investments. Among the best is the iShares MSCI KLD 400 Social Index (DSI) - Get Report ETF. Over the last decade, it has edged out the S&P 500.
Investors who can't ignore billionaires may go along for the ride. However, they should keep in the mind that Schwartzman's Blackstone Group (BX) - Get Report , Black's Apollo Investment (AINV) - Get Report and Ross's WL Ross Holding (WLRHU) have performed worse than the S&P throughout their publicly-traded history.