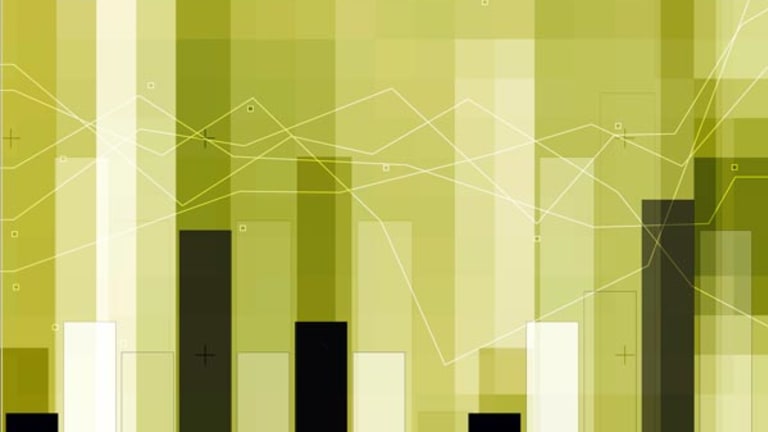 Should Borders Buy Barnes & Noble?
William Ackman says he will help fund a Borders bid for Barnes & Noble. Is the merger of the two book sellers a good idea?
William Ackman says he will help fund a Borders bid for Barnes & Noble. Is the merger of the two book sellers a good idea?
(Barnes & Noble poll updated with additional analyst commentary.)
NEW YORK (
) --
Borders
(BGP)
may be looking to purchase rival
Barnes & Noble
(BKS) - Get Report
with the help of hedge fund manager William Ackman. But would a merger between the two behemoth book sellers be the best bet?
Ackman said in a filing on Monday that his
Pershing Square Capital Management
, which hold a 37% stake in Borders, is prepared to fund an offer of $16 per share for Barnes & Noble, valuing the deal at about $963.2 million.
Borders management said it supported such a plan. "We can confirm that Mr. Ackman has shared with Borders his perspective that a business combination of Borders and Barnes & Noble could create significant synergies. We can also confirm that Mr. Ackman has expressed his willingness to provide financing for such a transaction, and we welcome his participation. We have previously expressed to Barnes & Noble our interest in such a business combination, and we look forward to continuing those discussions," Borders said.
Barnes & Noble put itself up for sale this summer, saying it is considering strategic alternatives for the company. Since the announcement, speculation over potential bidders has run rampant, with the spotlight flashing on private-equity players, chairman and shareholder Leonard Riggio and investor Ron Burkle. Fears have also grown in certain quarters that Barnes & Noble may not be able to find a buyer, raising a red flag for the entire book industry.
The market is clearly in favor of such a deal, with shares of Barnes & Noble surging 15.7% to $15.36, while Borders is spiking 34.3% to $1.45 in midday trading.
The merger of Borders and Barnes & Noble would result in a significant shrinkage in the book space, but this union might be necessary for at least one of the two to survive.
Technology advances have put pressure on Barnes & Noble and Borders to keep up with both
Amazon's
(AMZN) - Get Report
Kindle and
Apple's
(AAPL) - Get Report
iPad. Thus far, they have both fallen short.
The merger talk comes as
Google
(GOOG) - Get Report
rolled out its e-book store Google Editions on Monday. The Internet company will provide hundreds of thousands of popular title for sale and millions more for free.
Barnes & Noble reported its third consecutive quarterly loss last month as it invests heavily in its Nook e-reader. Borders is expected to report quarterly results on Thursday.
"A merger would allow for some serious shrinkage of stores, cost cutting and consolidation of overhead," James McTevia, head of the restructuring firm bearing his name. "It is necessary to avoid either going into Ch. 11."
If Borders does, in fact, buy Barnes & Noble. McTevia predicts Barnes & Noble will end up being the name still on top of the doors, since it is a higher-profile company and better regarded by both consumers and investors. He notes that Borders has already shuttered stores and sold off some assets, and has "changed management like you change underwear."
While the merger of Barnes & Noble and Borders might help one of the names survive, other experts believe it is simply putting bad on top of really bad and it's unlikely that even if the two joined forces they would be able to compete with technological advances.
"Both firms face their own internal and external challenges, and the risk is that combining entities now, under these circumstances, could present more of a distraction than anything else," Morningstar analyst Peter Wahlstrom, wrote in a note.
"Potential synergies related to the consolidation of back-office and distribution functions alone could be meaningful, though we don't think they offset the longer-term structural headwinds that the industry faces," he continued.
Investors may also be unwilling to settle for a deal of $16 a share, Wahlstrom noted, especially given they tolerated a 25 cent per share quarterly dividend while Barnes & Noble's stock declined more than 30%.
"It's a dreadful idea," says Simba Information analyst Michael Norris. "In the time that it takes for the merged company to design their business cards, Apple, Google and Amazon will be running ahead in e-reading and e-book retailing."
Given this, do you think a Borders and Barnes & Noble merger is the best bet for the book sellers?
-- Written by Jeanine Poggi in New York.
>To contact the writer of this article, click here:
Jeanine Poggi
.
>To follow the writer on Twitter, go to
.
>To submit a news tip, send an email to:
.