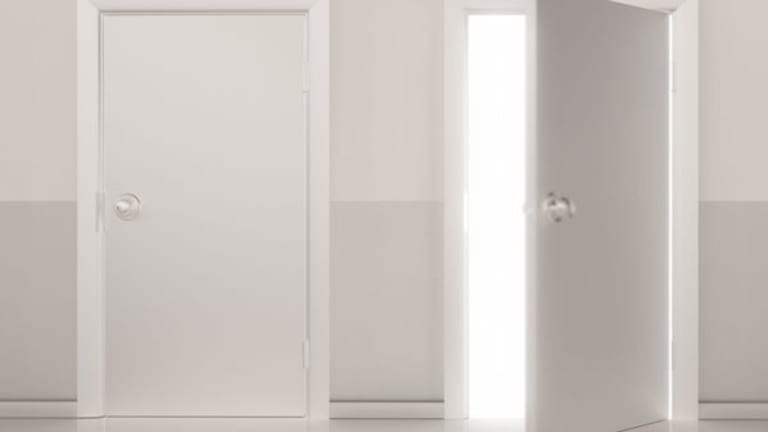 Blockbuster CEO: Should Jim Keyes Be Replaced?
Blockbuster CEO Jim Keyes may be replaced, but does he deserve the blame for the company's bankruptcy?
Blockbuster CEO Jim Keyes may be replaced, but does he deserve the blame for the company's bankruptcy?
NEW YORK (
) --
Blockbuster
(BLOAQ.PK)
is reportedly looking to
. But how much blame can be placed on Keyes for
Blockbuster's recent bankruptcy filing
?
Keyes took the reins in mid-2007, replacing John Antioco, and inheriting a mess of problems.
Viacom
(VIA) - Get Report
burdened Blockbuster with mounds of debt when it purchased the company in 1995, which the company continued to carry after being spun off in 1999.
Antioco only exacerbated the problem, Wedbush analyst Michael Pachter, says. At the time, Blockbuster was still a cash cow. Instead of using this cash to pay down debt, Antioco attempted to aggressively compete with
Netflix
(NFLX) - Get Report
by messing with late fees, a move that led Blockbuster to court, Pachter says.
Antioco also decided to merge its brick-and-mortar and online plans, which Pachter believes ate away at Blockbuster's profit.
While Pachter believes Keyes did the best job possible with what he inherited, he does say Keyes was slow at making crucial decisions.
When Keyes joined the company in 2007, Pachter said he vowed Blockbuster was going to change the pricing for late fees. In September 2008, Keyes told Pachter that the company was going to roll out the plan by the end of the year. "Two full years later, and it still never happened," Pachter says. "Keyes tested things to death and never really went through with any of his plans."
Pachter says at the time that Blockbuster needed a CEO who would come in and go with his gut, since the company didn't have time to test new initiatives. "But
Keyes is a test-things-first kind of guy," Pachter says.
If it was up to shareholders, Keyes would have been fired a long time ago. Many accuse Keyes of keeping investors in the dark during discussions of restructuring, and when the company filed for bankruptcy, shareholders wrote a letter to the company demanding he resign.
"Jim Keyes and all involved will be held accountable for their actions that led to this today," former shareholder, Niko Celentano, wrote at the time of the bankruptcy filing. "Jim Keyes and his BOD's have failed all shareholders in their fiduciary responsibilities due to them. Jim Keyes is the main reason Blockbuster is in this position today due to his denial of being in a business model that did not work anymore. If Jim Keyes would have seen the changes that were evolving in this industry in the past few years, Blockbuster would not have been in the courts today filing Chapter 11 bk protection.... Jim Keyes has failed in his job as CEO of Blockbuster and should resign immediately."
Shareholders are also convinced Keyes and billionaire investor
are in cahoots.
Blockbuster shareholders have rallied together
to work on an alternative restructuring plan that would satisfy the senior secured debt holders, the senior subordinated debt holders, and the equity holders.
On Monday, one shareholder sent out a request asking investors to contribute to an escrow account in order to file their objection to the Blockbuster bankruptcy petition, according to sources familiar with the matter.
Ultimately, creditors may not be pushing out Keyes, but Keyes may be quitting, Pachter surmises. Former CFO Thomas Casey left the company in August, and was recently named acting president at
American Apparel
(APP) - Get Report
.
Regardless, Keyes isn't out yet, and according to reports may still be considered for the post, all of which begs the question:
Should Keyes be replaced or continue at the helm of Blockbuster?
--Written by Jeanine Poggi in New York.
>To contact the writer of this article, click here:
Jeanine Poggi
.
>To follow the writer on Twitter, go to
.
>To submit a news tip, send an email to:
.
RELATED STORIES:
>>Blockbuster Will Shutter Most of Its Stores, Investors Say
>>Blockbuster Bankrutpcy Won't Deter Shareholders
>>Blockbuster Goes Bust, Shareholders Get Squat
>>Blockbuster's Rise And Fall: The Long, Rewinding Road