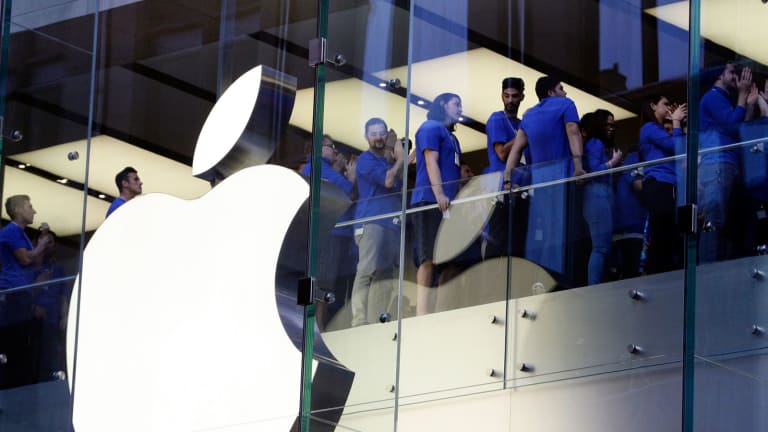 NEW YORK ( TheStreet) -- Rough as the stock market has been, many investors still don't believe you should sell this market short.
But why not? Stocks just finished their worst quarter in four years, plunging 6.9%. So it's been a lot easier to find stocks that are falling instead of rising. 
That means shorting stocks, or selling "borrowed" shares in hopes of buying them back later at a lower price and pocketing the difference.
Though widely used by professionals, shorting should be approached with caution by average investors. There's the potential for big gains, but also considerable risk of huge losses.
There are also a confusing number of strategies with no guarantee of success. A common one is following the crowd and shorting the same stocks as everyone else.   
Apple (AAPL) - Get Apple Inc. (AAPL) Report, Huntington Bancshares (HBAN) - Get Huntington Bancshares Incorporated (HBAN) Reportand Activision Blizzard (ATVI) - Get Activision Blizzard, Inc. Report  are currently the hottest stocks to short, with all three showing the biggest increases in the number of shorted shares for the month ended Sept. 15, according to the WSJ Market Data Center.
Since then, the S&P 500 Stock Index has been flat, while Apple and Huntington shares have fallen 4% and 3%, respectively. Activision stock, meanwhile, is up 8%.
You could also short stocks that have the most shares shorted, the highest percentage increase in short positions or the highest ratio of shares shorted to the number of total shares outstanding. 
A simpler, less risky strategy is to invest in mutual funds that hold only short positions. While some may be actively managed, many short an entire index.
They are not cheap funds. Their expense ratios may be over 2%, but some are more reasonable than others and were able to profit spectacularly during the grim third quarter.

Among some of the least expensive funds that did extremely well in that period was the Direxion Monthly Small Cap Bear 2X fund (DXRSX) - Get Direxion Mo Sm Cap Bear 2X Fd Report , ProFunds UltraShort International Fund (UXPIX) - Get ProFunds UltraShort Intl Inv Report , and The Grizzy Short Fund (GRZZX) - Get Grizzly Short Report.
Direxion turned in a spectacular 26% gain in the third quarter and at 1.35%, had one of the lowest expense ratios. That's because it's an index fund that (double) shorts the Russell 2000 Index. The ProFunds fund had gains of 17% from July through September with an expense ratio of 1.78% using a similar strategy though benchmarked with the MSCI EAFE Index.
 The Grizzy fund also did extremely well. It gained 18% in the same period and is a relative bargain with an expense ratio of 1.58% because its portfolio is an actively managed fund, investing in between 60 to 80 short positions.
Investors expecting Santa Claus to put lumps of coal in their Christmas stockings may want to take a close look at these short funds and the stocks at the top of the short lists.
This article is commentary by an independent contributor. At the time of publication, the author held no positions in the stocks mentioned.